President Joe Biden responded to the most recent Personal Consumption Expenditures Price Index on Friday, which showed inflation at an annualized 5.4 percent.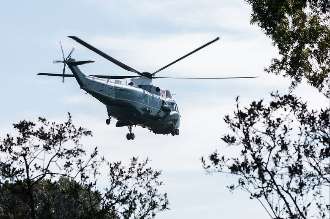 The president stated that the report "shows we have made progress on inflation, but we have more work to do. Annual inflation in January is down from the summer, while the unemployment rate has remained at or near a 50-year low and take-home pay has gone up."
President Biden also issued authorization on Friday to increase duties on certain imports from the Russian Federation in response to the one-year anniversary of the war in Ukraine.
Today, the president is at his home in Delaware. He has no public events scheduled at this time.
As the Lord Leads, Pray with Us…
For the president and his economic advisers as they assess the status of inflation and the cost of living.
For administration officials as they address rising prices and supply chain concerns.
For wisdom for the president and his Cabinet secretaries as duties are increased on imports from Russia.