Today, President Joe Biden will attend the 2023 National Prayer Breakfast at Capitol Hill. He will join members of Congress, administration officials, and their families and guests to pray for the nation. Former Senator Mark Pryor, head of the National Prayer Breakfast Foundation, announced that this year's event would be smaller than previous years with a greater emphasis on prayer through a more streamlined program.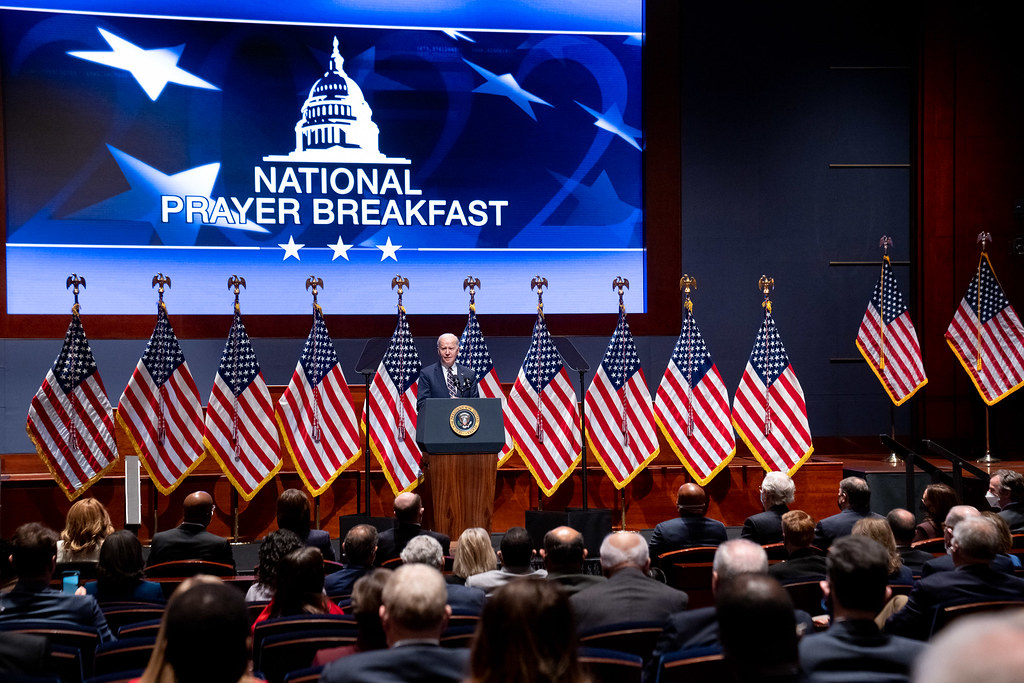 "The whole reason the House and Senate wanted to do this was to return it to its roots, when House members and Senate members can come together and pray for the president, pray for his family and administration, pray for our government, the world," Senator Pryor said.
When speaking at the National Prayer Breakfast in 2022, President Biden spoke of the importance of the event, "As leaders of this nation who work and pray together, there is an oath to God and country to uphold and a charge to keep: to stand in the breach and to protect our democracy, to work together to right wrongs. That's why we all came here, to make the most of our time on Earth."
As the Lord Leads, Pray with Us…
For God to be at work in the hearts and minds of our leaders as they gather together to pray at the National Prayer Breakfast.
For the president to seek God's wisdom as he addresses the attendees and the nation.
For God to be glorified, honored, and praised through the prayers of all those gathered at the event.