The Church's Call to Care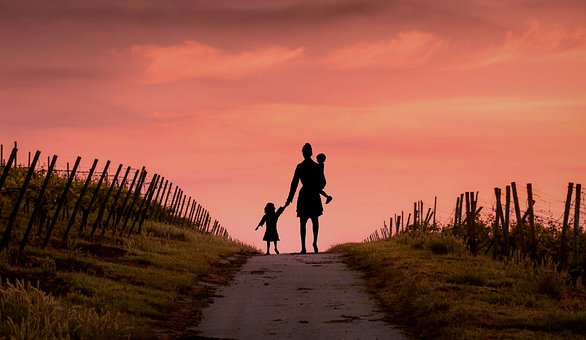 In the New Testament letter from the apostle James, he writes, "Religion that is pure and undefiled before God the Father is this, to visit orphans and widows in their affliction" (James 1:27). In the apostle Paul's first letter to his protégé, Timothy, he gives instructions on caring for widows (1 Timothy 5:3-16). Under the law, God said, "You shall not mistreat any widow or fatherless child, and if you do mistreat them, and they cry out to me, I will surely hear their cry" (Exodus 22:22-23).
According to the Journal of Gerontology, elderly widows are three times more likely to live in poverty than older married couples. Even with government programs like Social Security and Medicare, some subgroups of the elderly population continue to face substantial risks of living in poverty. The poverty rate for elderly individuals hovers at 10 percent, but it is nearly twice as high for elderly widows.
While there are government programs and agencies that provide for widows and orphans to some degree, the question remains: does the modern church match secular organizations in helping widows or orphans?
There are a number of organizations that have emerged to address the needs of orphans—through adoption, foster care assistance, or group homes. The Christian Alliance for Orphans unites over 180 organizations and churches worldwide to equip Christians to live out God's call to care for orphans.
One ministry that addresses the needs of widows is known as Stand in the Gap, whose purpose it is to connect people in need with those who care. Their website states that they empower the church to leave no widow alone. Another, known as Widows Link, says they are a ministry to help widows connect with each other, discover the love God has for them, and empower them to fulfill the plan God has for their life.
Most churches of any size have a widows' social program, at a minimum, which is a connecting point for them. Yet, according to statistics, one year after a husband dies, 50 percent of widows no longer attend the church they attended with their husbands. Often, they feel their "aloneness" has everyone staring at them, and if they sit in their regular space or pew, they might become too emotional. Some will arrive late, sit in the back row, and leave early.
An article in National Christian Foundation calls widows the most overlooked people in the church… not because of their need, but because of what they can offer as a resource. The article quotes a pastor who said, "What comes out of losing a spouse is a deeply dependent faith." He is convinced that the "powerful, profound, and life-changing" prayers of the widows are a force that God intends to strengthen the church, yet "the church is just not making use of it."
"Why are the widows invisible to the church? Why do we not see widows for what God has set them apart for?" he asked. The pastor suggests that there is a role for widows in the church, spelled out in Timothy, and prayer ministry is a part of that role.
What is your church doing for widows? More particularly, what are you doing as an individual who follows Christ and longs to be obedient to Him? Reaching out with a phone call or a note, inviting her to church, to go shopping, or to lunch are ways that you might lift the "widow blues." If there is a special activity at church, you might offer to pick her up and take her with you. If she has practical needs, organize a group of friends to help meet them. Encourage the high school ministry at your church to have a work day for widows—to wash windows, pick fruit from trees, shovel snow, or perhaps play a game of Scrabble.
Ask the Holy Spirit to lead you in the ways you can show God's heart and follow the mandate of Scripture in caring for widows. And pray regularly for her physical, emotional, and spiritual needs.
James also wrote, "What good is it my brothers, if someone says he has faith but does not have works? Can that faith save him? If a brother or sister is poorly clothed and lacking in daily food, and one of you says to them, 'Go in peace, be warmed and filled,' without giving them the things needed for the body, what good is that? So also faith by itself if it does not have works, is dead" (James 2:14-17).
How then should we pray?
For U.S. officials in departments and agencies that look to the needs of widows and orphans.
For state and local leaders as they administer programs that provide assistance to widows and orphans.
For leaders of churches and congregations to be mindful of the widows in their communities and provide outreach.
For discernment for church members as they minister to widows.
That the Lord would bless and provide for the widows and the orphans who are among you, particularly any you know by name.
For God to direct you in the ways you can That God would show you practical ways you can be a joy in the life of someone who is lonely.