To Love and To Cherish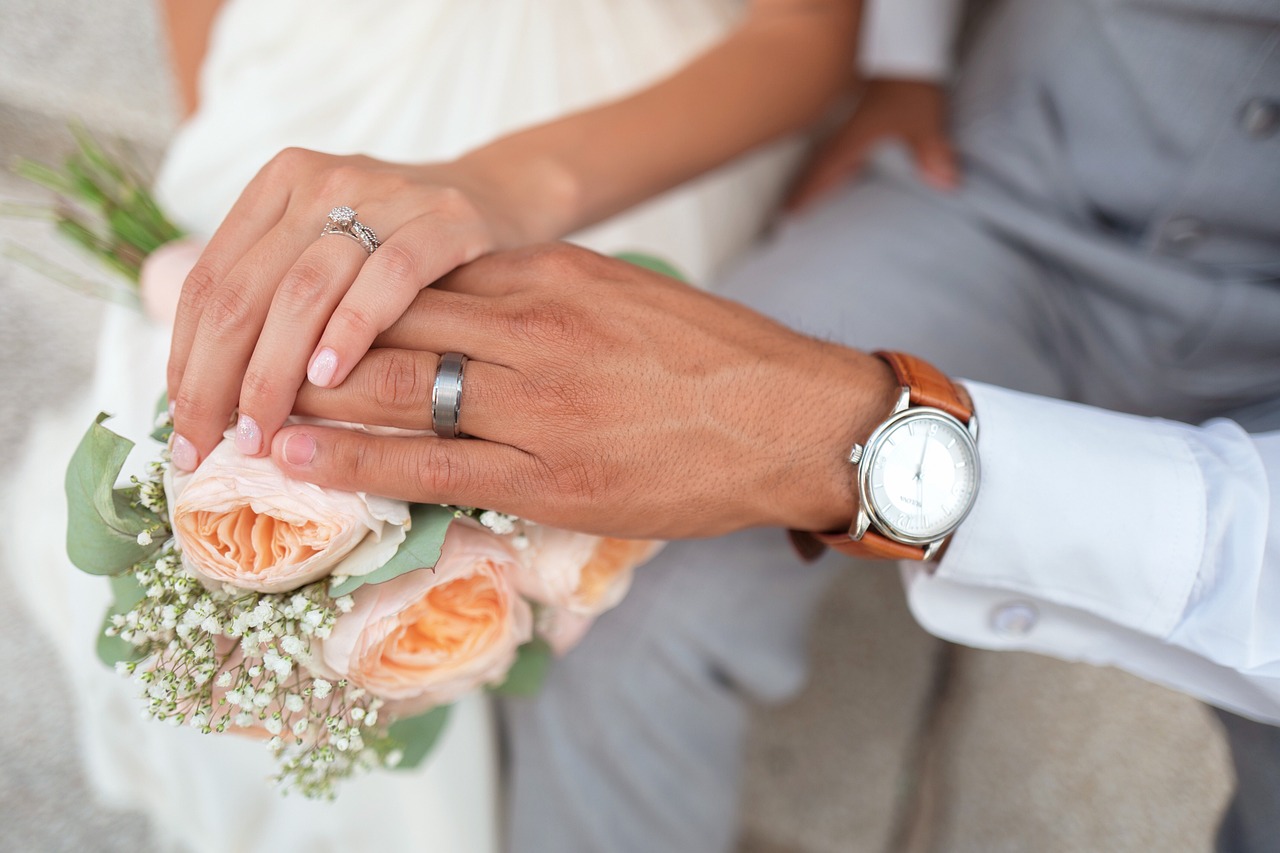 Marriage laws and the rights of married individuals have varied wildly over the course of American history.
At the turn of the 20th century, all states granted married women the right to own property in their own name. In 1904, the president of the Church of Latter-Day Saints (Mormon) issued a manifesto that stated the church was no longer sanctioning plural marriages and would excommunicate anyone who participated in future polygamy.
Under the Expatriation Act of 1907, American women would lose their citizenship when they married a foreign husband. The Revenue Act of 1913 formally recognized marriage for the first time in federal law. By 1929, all states had laws regarding marriage licenses. In 1965, the Supreme Court overturned laws prohibiting married couples from using contraception and, a year later, the high court overturned laws prohibiting interracial couples from marrying.
In 1996, President Bill Clinton signed the Defense of Marriage Act which outlawed federal recognition of both same-sex marriage and polygamy. Over the next two decades, states began recognizing same-sex marriages and, in some cases, polygamy. In 2013, the Supreme Court overturned the Defense of Marriage Act, requiring that the federal government recognize same-sex marriages in states where such unions were lawful.
As of October 5, 2022, the Senate had before it legislation to protect same-sex marriage, which Majority Leader Chuck Schumer said they would vote on "in the coming weeks." Senators who are promoting the bill are looking at fixes to the legislation, however, so that it would not protect polygamous relationships or marriages between more than two individuals.
LGBTQ advocacy groups are also focusing on marriage between transgender people and how the Supreme Court ruling might affect them.
Women who were members of a polygamous group in Utah filed a lawsuit in which they allege they were forced into underage marriages or to marry their cousins. Young girls were often raped by older men. The suit alleges that men were required to obey and women to submit to the leaders of the group, and the women were to bear many children.
A September 13, 2022, article from Human Watch Group says the United States "overwhelmingly" fails to protect the rights of children from such things as child marriage, hazardous child labor, extreme prison sentences, and violent treatment. Child marriage is currently legal in 43 states. According to Unchained at Last, a group dedicated to ending child and forced marriage, over a quarter million children, some as young as 10, were married in the U.S. between the years 2000 and 2018. On July 28, 2022, Massachusetts became the seventh state to set the minimum age at 18, without exceptions.
There are no federal laws that protect against child marriage. However, the State Department views forced marriage as a human rights abuse and, in the case of minors, a form of child abuse. In 2013, the Violence Against Women Reauthorization Act mandated that the Secretary of State must "establish and implement a multi-year multi-sectoral strategy to end child marriage." So far, marriageable age has been left to the states.
The Bible has much to say about marriage and the relationship between spouses. Hebrews 13:4 states, "Marriage should be honored by all." Paul writes that church leaders should "be the husband of one wife" (1 Timothy 3:12). And Jesus stated, "But from the beginning of creation, 'God made them male and female.' 'Therefore a man shall leave his father and mother and hold fast to his wife, and the two shall become one flesh.' So they are no longer two but one flesh. What therefore God has joined together, let not man separate" (Mark 10:6-9).
How then should we pray?
For members of the Senate as they consider legislation regarding marriage.
For U.S. officials who advocate for children and minors as they review regulations and laws regarding marriage.
That members of Congress would be prudent in their crafting of bills and acts that deal with polygamous or child marriage.
For state governors and legislatures to consider protections for minors regarding marriage.
That the Lord would touch the hearts of those in authority in this nation to increase legal protections for minors.
For the citizens of this country to recognize the need to prevent children from being exploited, in marriage or other circumstances.