Immigration and America's Open Door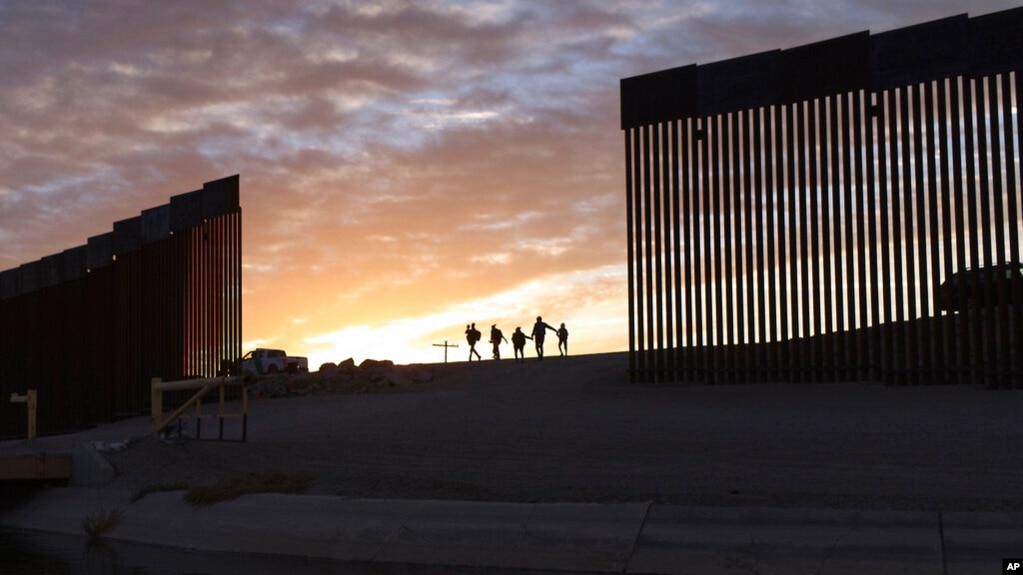 The recent Pew Research Center poll showed that the majority of Americans view increased border security, legal status for children brought to the U.S. illegally, and sponsoring illegal families to be of importance. There was partisan divergence over the most pressing priorities for the nation's immigration system. Some place particular value on border security and deportations of immigrants who are in the country illegally, while others view paths to legal status for those who entered the country illegally as being a higher priority. The differences are generally framed by ideological goals for immigration.
Customs and Border Patrol say the number of migrant encounters at the southern border has exceeded the two million mark this fiscal year, with 1.7 million last year. But the numbers cannot account for the hundreds of thousands who have slipped past the Border Patrol.
Illegal border crossings, or border migration allowed at ports of entry, are not the only sources of people coming to America. A year ago, at the end of the war in Afghanistan, the United States resettled some 76,000 refugees, the biggest influx of wartime evacuees since the fall of Saigon in Vietnam.
Since the Russian invasion of Ukraine in February 2022, the U.S. has extended protection to as many as 180,000 displaced persons.
The federal government and outside researchers have estimated that nearly three-quarters of illegal immigrants are Latino. The states with the largest increases between November 2020 and November 2021 were Florida, California, Arizona, Wisconsin, and Virginia.
Although the term "immigrant" has a specific meaning in U.S. immigration law, which is all those inspected and admitted as lawful permanent residents, the word is often used in the non-technical sense to include all those who were not U.S.-citizens at birth. While there is some undercount in Census Bureau surveys like the Current Population Survey , the immigrant population includes naturalized citizens, lawful permanent residents, long-term temporary visitors (e.g. guest workers and foreign students), and illegal immigrants. The Census Bureau refers to these individuals as "foreign-born." The foreign-born do not include those born to immigrants in the United States, including to illegal immigrant parents, or those born in U.S. territories, such as Puerto Rico. The total immigrant population, both legal and illegal, grew to 46.2 million in November 2021.
On June 10, 2022, the United States, Canada, Argentina, Brazil, and more than a dozen other nations issued "The Los Angeles Declaration on Migration." In their declaration, among other things they stated, "We… reiterate our will to strengthen national, regional, and hemispheric efforts to create the conditions for safe, orderly, humane, and regular migration and to strengthen frameworks for international protection and cooperation."
A White House fact sheet on the declaration said, through a number of visa and other reforms, the U.S. is carving out a central role in legal pathways for work and humanitarian immigration. They acknowledged that reducing illegal entry by a significant amount will require a larger number of visas, including for agricultural workers, and more refugee slots to assist those fleeing persecution and dangerous conditions.
A study by the Federation for American Immigration Reform (FAIR), which advocates for lower levels of immigration overall, calculated that the illegal immigrants who have entered the U.S. since January 2021 will add an extra $20.4 billion a year, in addition to the $140 billion existing illegal immigrants already cost. They estimate that each illegal immigrant costs $9,232 a year to support.
On September 11, 2022, Vice President Kamala Harris, who is leading diplomatic outreach to address root causes of migration, defended President Biden's administration policies in an interview. She claimed that the border is secure while calling for amnesty for millions of illegal immigrants. "I think that there is no question that we have to do what the president and I asked Congress to do, the first request we made: pass a bill to create a pathway to citizenship," she said." "The border is secure, but we also have a broken immigration system… and it needs to be fixed."
At a time when God was providing equal divisions among the land for the Israelites, certain boundaries were established. "So you shall divide this land among you according to the tribes of Israel. You shall allot it as an inheritance for yourselves and for the sojourners who reside among you and have children among you. They shall be to you as native-born children of Israel" (Ezekiel 47:21-22). And in Leviticus 24:22, the Lord says, "You shall have the same rule for the sojourner and for the native, for I am the Lord your God."
How then should we pray?
For wisdom for Secretary Blinken and State Department officials regarding work visas and general amnesty.
For Border Patrol Chief Raul Ortiz as he oversees the agents and officers on the front lines of illegal immigration.
For Commissioner Chris Magnus to have discernment as he heads U.S. Customs and Border Protection.
For Director Tae Johnson as he leads Immigration and Customs Enforcement.
For believers to view migrants through God's lens, extending His love, compassion, and assistance as His Spirit guides and as opportunities arise.
That immigrants will integrate into society, finding work to sustain themselves rather than becoming a public charge.