Today, President Joe Biden and First Lady Jill Biden are staying at their residence in Wilmington, Delaware, and have no public events on their schedule at this time.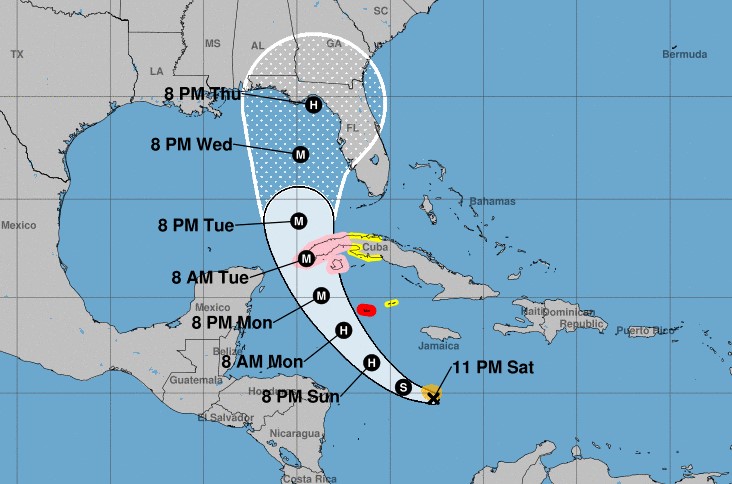 Ahead of the week, the president canceled a scheduled trip to Fort Lauderdale, Florida, due to the forecast that Tropical Storm Ian may grow to a Category 4 hurricane before making landfall between Tuesday and Thursday. Florida, Alabama, Georgia, and South Carolina are all in the projected path, with Florida expected to see the brunt of the storm.
Late on Saturday, the president issued an emergency declaration in order to mobilize FEMA support into the state. "FEMA is authorized to identify, mobilize, and provide at its discretion, equipment, and resources necessary to alleviate the impacts of the emergency," the declaration said.
Florida Governor Ron DeSantis warned residents, "This storm has the potential to strengthen into a major hurricane and we encourage all Floridians to make their preparations." He added, "We are coordinating with all state and local government partners to track potential impacts of this storm."
As the Lord Leads, Pray with Us…
For God to direct the president and administration officials as they prepare for the week.
For safety for the millions of Americans who are in the path of the storm and are preparing for it to make landfall this week.
For wisdom for the president, state and local officials, and FEMA officials as they continue to prepare for the hurricane.