President Joe Biden is in New York City, New York, today. He is taking part in the 77th Session of the United Nations General Assembly and will continue to meet with world leaders to address issues of mutual concern.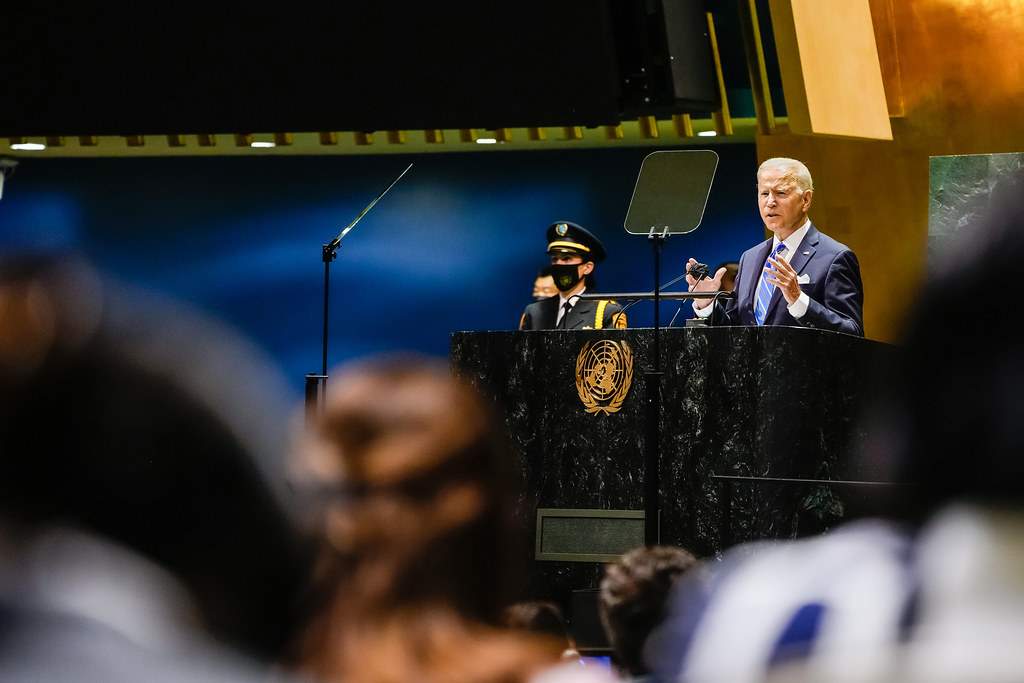 When delivering his address on Wednesday, the president highlighted the ongoing conflict in Ukraine and called for a peaceful resolution. "The United States wants this war to end on just terms, on terms we all signed up for: that you cannot seize a nation's territory by force," he said, adding, "As President Truman said in 1945, the U.N. Charter — and I quote — is 'proof that nations, like men, can state their differences, can face them, and then can find common ground on which to stand.' End of quote."
As part of his address, the president also emphasized the economic and humanitarian costs of the ongoing war and its impact on the global recovery of COVID-19. He committed to working with the UN to address food shortages, energy crises, supply chain and production interruptions, and meeting the needs of disaster-stricken nations.
In his conclusion, the president called on all members of the UN to "stand together to again declare the unmistakable resolve that nations of the world are united still, that we stand for the values of the U.N. Charter, that we still believe by working together we can bend the arc of history toward a freer and more just world for all our children, although none of us have fully achieved it."
As the Lord Leads, Pray with Us…
For God to guide and direct the president as he meets with world leaders today.
For God to be at work through the president and UN members to bring about a peaceful end to the war in Ukraine.
For discernment for the president and his administration as they work with international partners to address the many crises facing the global.