Today, we remember and honor the 2,977 men and women who lost their lives during the attacks of September 11th, 2001. We remember the countless families and friends who were impacted and whose lives were forever changed due to the loss of loved ones. We remember the first responders and frontline workers who selflessly fought to save lives and provide care to the injured and broken. We remember the service men and women of the U.S. military who responded to the call of duty to defend the nation from the threat of future terrorist attacks. And we remember that in our place of deepest hurt and need, our God our Savior, is with us.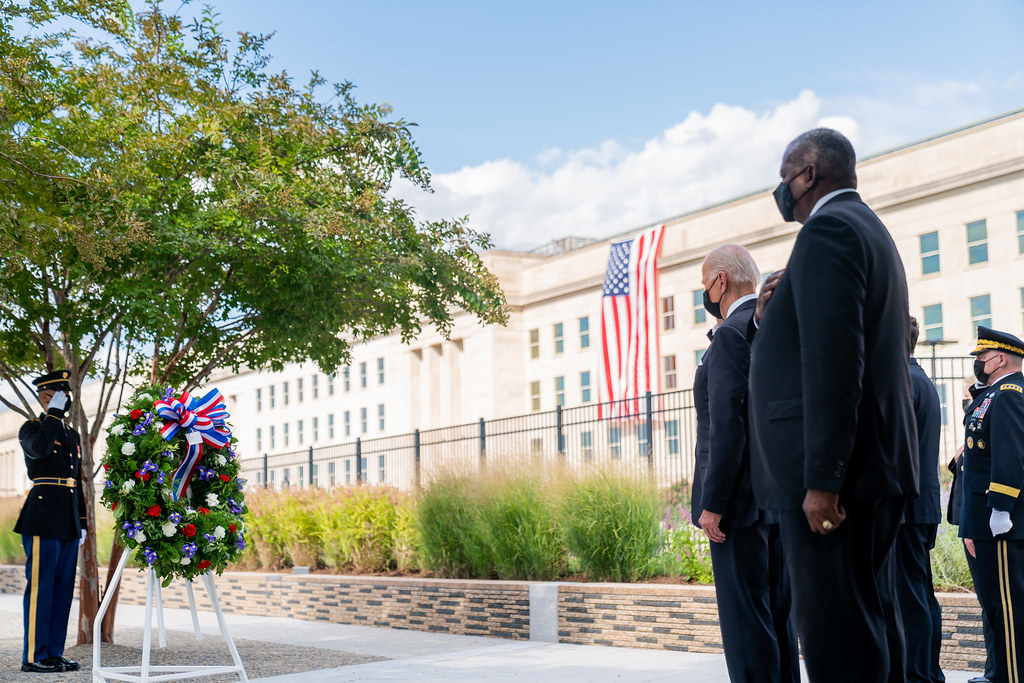 President Joe Biden is attending the September 11th memorial at the Pentagon today. The president will address the nation in honor of the victims of the attack and will take part in the wreath-laying ceremony. First Lady Jill Biden is speaking at the Flight 93 National Memorial observance in Shanksville, Pennsylvania, and Vice President Kamala Harris is in New York City for the ceremony at the National September 11th Memorial.
As the Lord Leads, Pray with Us…
For the nation as we remember the events of September 11th.
For God to use the legacy and commemorations of the 21st anniversary of the September 11th attacks to bring more Americans to saving faith in Him.
For protection, strength, and encouragement for all military men and women, first responders, law enforcement personnel, and members of the intelligence community who serve tirelessly to keep America safe from threats.