Today, President Joe Biden will hold a Cabinet meeting that will include Vice President Kamala Harris and the department secretaries. The president will discuss the progress that has been made under the American Rescue Plan, the Bipartisan Infrastructure Law, and plans to enact the recently passed and signed Inflation Reduction Act.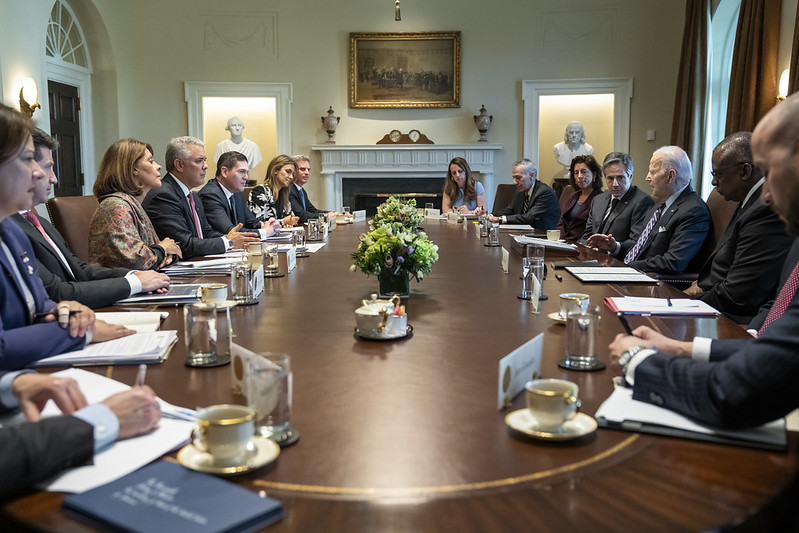 The president is also anticipating a boost in employment and manufacturing through the CHIPS and Science Act. The White House stated that these investments will "poise U.S. workers, communities, and businesses to win the race for the 21st century. It will strengthen American manufacturing, supply chains, and national security, and invest in research and development, science and technology, and the workforce of the future to keep the United States the leader in the industries of tomorrow, including nanotechnology, clean energy, quantum computing, and artificial intelligence."
Today, after the conclusion of their morning business, the members of the Senate will resume consideration of the nominations of John Z. Lee, of Illinois, to be United States Circuit Judge for the Seventh Circuit, Andre B. Mathis, of Tennessee, to be United States Circuit Judge for the Sixth Circuit, and Cathy Ann Harris, of Maryland, to be Chairman of the Merit Systems Protection Board.
As the Lord Leads, Pray with Us…
For discernment for the president and his Cabinet as they meet to discuss the policies that have been enacted and plans for the future.
For the president and his administration to seek God's guidance as they invest in science, manufacturing, infrastructure, and climate.
For wisdom for Senators who are continuing to review the qualifications of the president's nominees to judicial posts.