President Joe Biden is making his way back from Rehoboth Beach, Delaware, to the White House this morning. The president has no public events on his agenda at this time.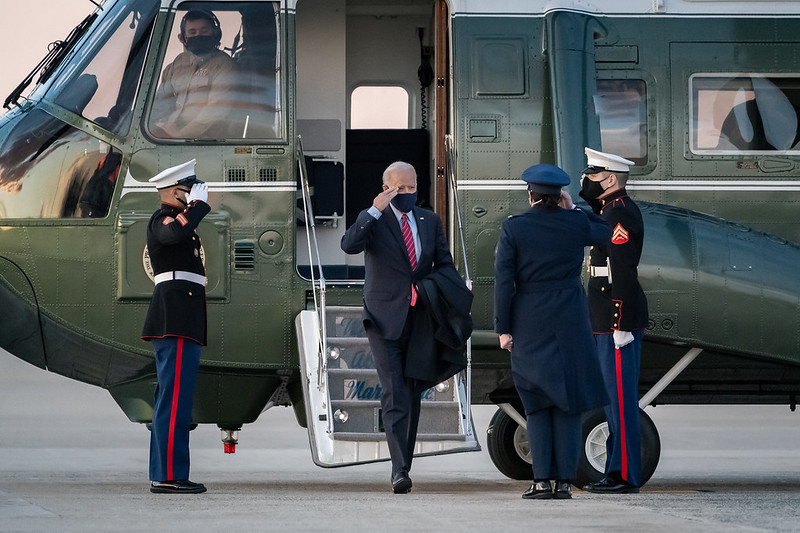 The president ordered airstrikes early Wednesday against groups in Syria that are back by Iranians, just over a week after rockets hit a military base that housed U.S. troops in northeastern Syria.
Colonel Joe Buccino, spokesman for U.S. Central Command, announced Wednesday, "At President Biden's direction, U.S. military forces conducted precision airstrikes in Deir ez-Zor Syria." He added, "Today's strikes were necessary to protect and defend U.S. personnel. The United States took proportionate, deliberate action intended to limit the risk of escalation and minimize the risk of casualties." 
General Erik Kurilla, the commander of CENTCOM, stated, "The strike in eastern Syria was in response to attacks by Iran-backed groups against U.S. forces in Syria on August 15th and demonstrates our resolve to defend U.S. forces and equipment."
As the Lord Leads, Pray with Us…
For wisdom for the president and defense secretary as they determine appropriate responses to hostile foreign actions.
For General Kurilla to be led by God as he heads the U.S. Central Command.
For God's protection of all U.S. military personnel serving around the world.