Today, President Joe Biden is going from his home in Wilmington to his beach residence in Rehoboth Beach, Delaware. The Department of Homeland Security has allotted funding for security fencing to be installed at the president's beach home. The project, which began in September 2021, is slated to last until June of next year. The president has no public events scheduled on his agenda at this time.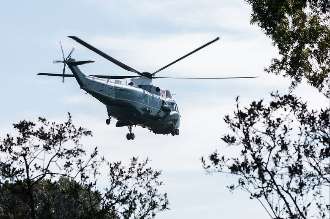 First Lady Jill Biden remains in South Carolina as she recovers from the coronavirus. She is staying isolated until she achieves a negative PCR test. On Thursday, Elizabeth Alexander announced, "The first lady is attending meetings via Zoom… to prepare for her upcoming semester at Northern Virginia Community College."
On Friday, President Biden commended the most recent state employment numbers. He said, "Americans all across the country are back at work in record numbers. 22 states – a record high – have unemployment rates at or below 3 percent, and 14 states now have their lowest unemployment rate on record."
As the Lord Leads, Pray with Us…
For the president and his administration as they craft labor and economic policies.
For healing for the first lady as she prepares for her professorial duties.
For the Lord to accomplish His purposes in the United States.