Today, President Joe Biden will be signing two pieces of legislation intended to hold those accountable who obtained COVID-19 funds fraudulently under the Small Business Administration (SBA) pandemic program.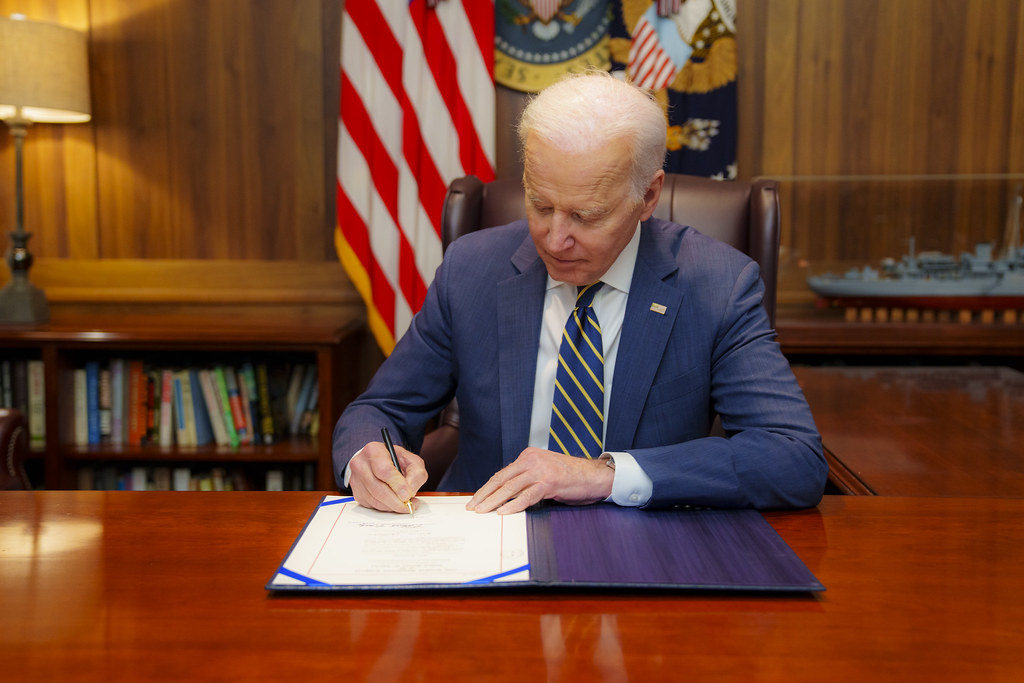 Senator Joni Ernst of Iowa co-led a hearing this week by the Senate Committee on Small Business and Entrepreneurship regarding the SBA's lending practices and handling of pandemic relief programs.
"As the rush of pandemic aid went out the door, bad actors took advantage of the American taxpayers' generosity," Senator Ernst stated. "We now know fraudsters bilked millions and millions from SBA in fraudulent loans from this program. As it transitions from supporting small businesses to servicing loans, I am concerned about the SBA's lack of attentiveness to ensuring law enforcement has everything it needs to pursue those who have defrauded the taxpayers."
President Biden's health has continued to improve though he has not yet attained a negative COVID-19 test. Physician to the President Dr. Kevin O'Connor has continued daily monitoring of the president's condition, stating on Thursday, "He is still experiencing a very occasional cough, but the cough is improving." President Biden is continuing his isolation measures and is conducting business and events virtually.
As the Lord Leads, Pray with Us…
For the president and SBA Administrator Guzman as they address the fraud perpetrated on pandemic relief programs.
For members of the Senate committee seeking answers and promoting investigation into the extent of the COVID loan fraud.
For the health and well-being of the president, that he would recover completely from the virus.