Today, President Biden is meeting virtually with Chey Tae-won, the chairman and principal owner of the South Korean conglomerate SK Group. Commerce Secretary Gina Raimondo will also participate in today's meeting.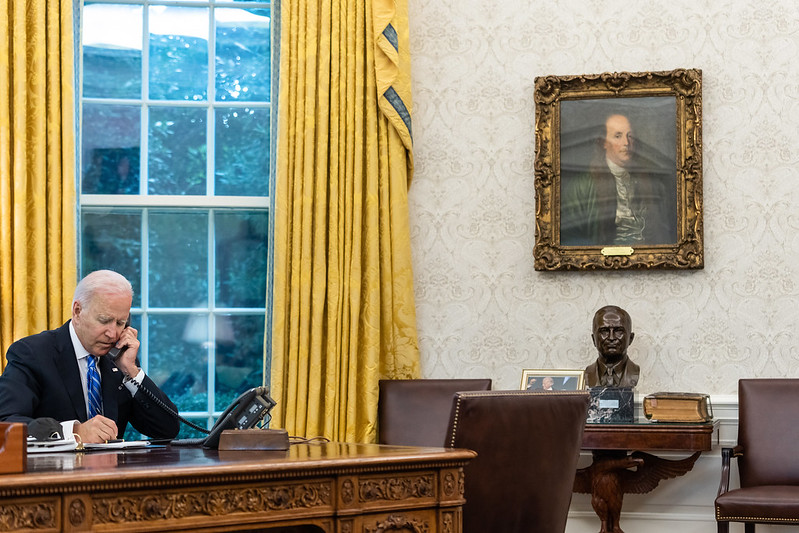 SK Group is the second-largest entity in South Korea and controls one of the world's largest semiconductor manufacturers, SK Hynix. Last year, Chairman Chey Tae-won stated that the conglomerate intends to invest $52 billion in the U.S. through 2030.
President Biden is recuperating from the coronavirus and continuing to work remotely. The president's physician, Dr. Kevin O'Connor, stated on Monday, that President Biden's symptoms have "almost completely resolved." He further said the president "continues to tolerate treatment well" and that treatment with PAXLOVID will continue as planned.
As the Lord Leads, Pray with Us…
For wisdom for the president and Commerce secretary as they meet virtually with the SK Group chairman.
For U.S. labor and manufacturing officials as they negotiate with foreign investors to bring manufacturing to this nation.
For continued healing for the president and discernment for his physicians.