Today, as the Summit of the Americas concludes, President Joe Biden will announce the Los Angeles Declaration on Migration and Protection, "a regional partnership to address historic migration flows affecting every country in the region," alongside fellow heads of state.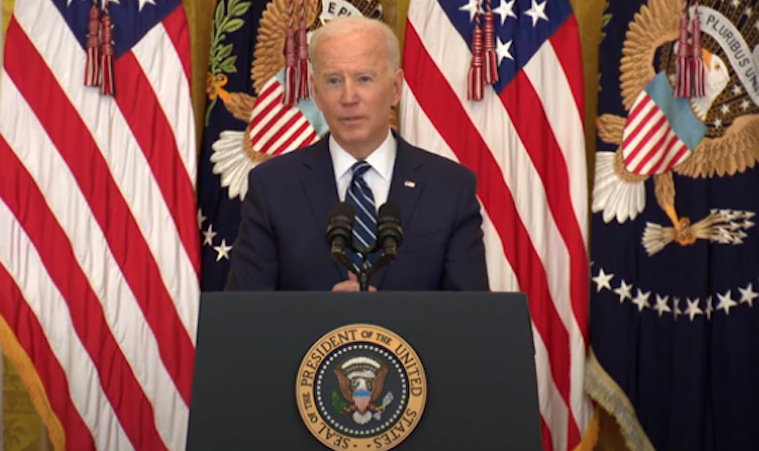 A senior administration official stated, "President Biden is asking all governments along the migratory route to establish and fortify asylum processing in each of their respective countries while more effectively enforcing their borders, conducting screenings, and removing those individuals who do not qualify for asylum."
The White House official continued, "This is a historic moment for our country. No prior administration has so assertively engaged to the region to secure concrete commitments to share responsibility and act to address this regional challenge. And no U.S. President has stood in solidarity with Canada, the countries of Latin America, and the Caribbean in this way."
The president will be traveling from Los Angeles to Albuquerque, New Mexico, today to meet with Governor Michelle Lujan Grisham, first responders, and emergency personnel at the New Mexico State Emergency Operation Center. New Mexico has experienced record-breaking wildfires this year. Two of the state's largest-ever fires are still blazing, one in Santa Fe National Forest and the other in Gila National Forest. They have burned more than 605,000 acres so far.
As the Lord Leads, Pray with Us…
For the president and his administration to be discerning as they enact new measures to address migration.
That God would be glorified as the result of the collaboration of the heads of state working together on immigration policy.
For wisdom for the president and governing officials of the state of New Mexico as strategies to contain and extinguish the wildfires are discussed.