President Joe Biden and First Lady Jill Biden are staying at their residence in Wilmington, Delaware. In the morning, the president will deliver the commencement address to the 2022 graduating class of the University of Delaware. University President Dennis Assanis shared ahead of the ceremony, "[The president's] commitment to a lifetime of public service is an inspiring example for our graduates, as well as all our students and alumni, of what they can accomplish with a UD education, whatever path they may choose in life."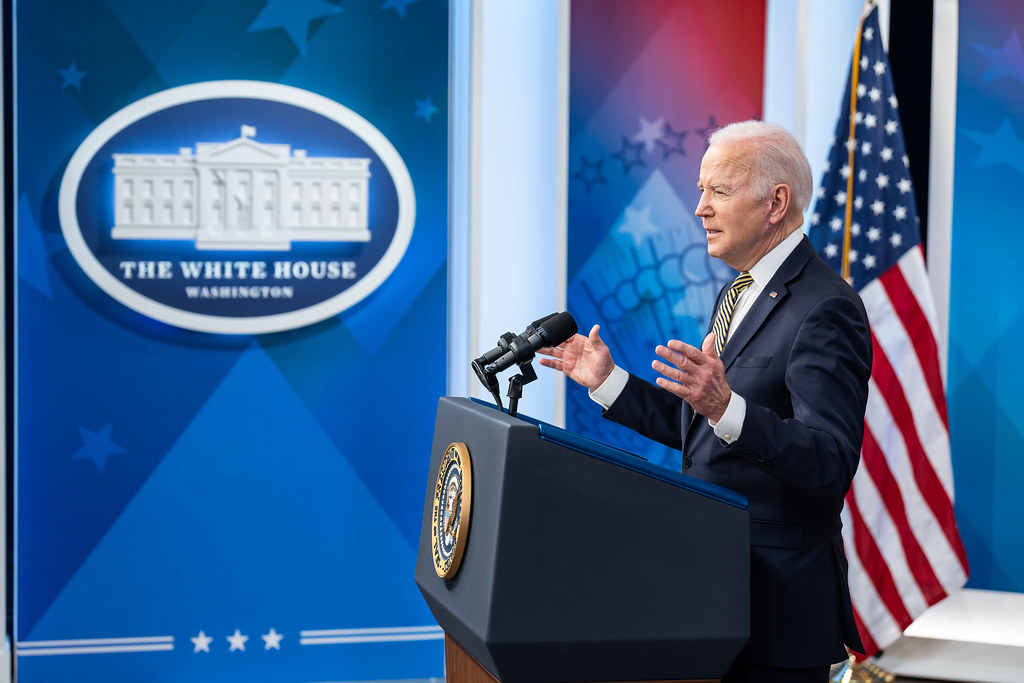 Ahead of the weekend, the president, along with the Department of Agriculture, "announced new steps to strengthen food supply chains, increase competition in the meat processing sector, and lower prices for American consumers," said White House Press Secretary Karine Jean-Pierre.
She added that measures such as these are designed to ease the product shortages around the nation and slow the rising costs of consumer goods. Speaking specifically on the ongoing formula shortage, the press secretary said a small number of companies hold an overwhelming amount of market share in formula production. "An industry that's that concentrated means more vulnerability to the supply shocks and fewer options for consumption."
"Our focus right now is on getting more infant formula supply to families across the country as quickly as possible," she continued, "as well running a historic agenda to diversify markets and grow the number of companies competing for your business. This is what will help avoid situations like this in the future."
As the Lord Leads, Pray with Us…
For the president to seek wisdom from God in the words he speaks to the graduating class.
For God's hand to be on the many students around the nation who are graduating this year.
For God to direct the president as he looks for ways to address the supply chain challenges facing the nation.