Today, President Joe Biden and Vice President Kamala Harris will be speaking from the Rose Garden at the White House regarding the various ways that the administration is "lowering the cost of high-speed Internet for millions of American families," said White House Press Secretary Jen Psaki. They will discuss how the infrastructure funding package provides access to low-income families and those in rural areas.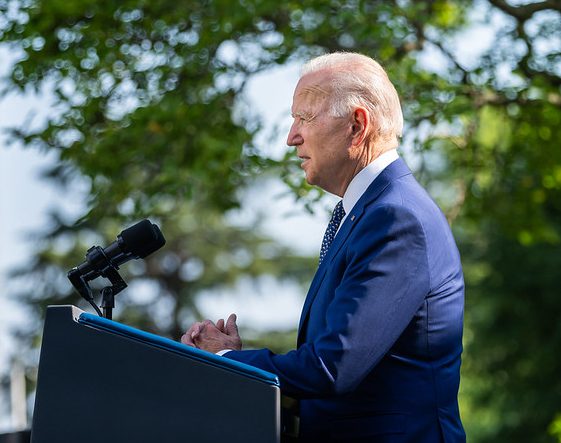 In the afternoon, the president will sign the Ukraine Democracy Defense Lend-Lease Act of 2022. This bill was passed by Congress with overwhelming support and is designed to revive a World War II era program that enables the U.S. to provide military aid in exchange for payment at a later date.
Over the weekend, the president met with G7 leaders to discuss the ongoing war in Ukraine and how global partners can better provide aid, ease the economic impact on the globe, and ramp up international energy production.
First Lady Jill Biden made a surprise visit to Uzhhorod, Ukraine, on Mother's Day to meet with Ukraine's First Lady Olena Zelenska. First Lady Biden said it was important for her to visit on Mother's Day and show support to the Ukrainian people.
As the Lord Leads, Pray with Us…
For the president and administration officials as they work to meet the needs of low-income families and those in rural areas without access to the same resources as other Americans.
For wisdom for the president and global partners as they determine how to best provide aid to Ukraine
For God to bring about a peaceful end to the conflict in Ukraine.