Today, President Joe Biden will meet virtually with Mexican President Andrés Manuel López Obrador. They will address immigration and economic concerns.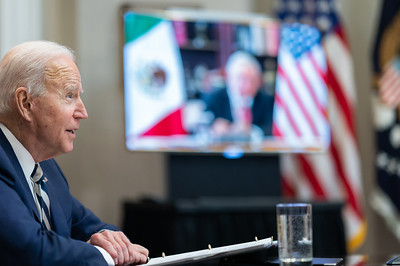 White House Press Secretary Jen Psaki stated, "In this virtual event, the two leaders will discuss their vision for the Ninth Summit of the Americas and how North America can lead on priority initiatives for the region." 
She continued, "They also plan to discuss cooperation on migration, joint development efforts in Central America, competitiveness and economic growth, security, energy, and economic cooperation."
When President Obrador visited the White House in November of last year, he encouraged the U.S. to grant conditional amnesty to immigrants who currently reside in the U.S. illegally and facilitate legal labor exchanges. "Why not study the workforce demands, the labor demands and open the migratory flow?" the Mexican president said at the time.
As the Lord Leads, Pray with Us…
For the two presidents to seek God's wisdom as they approach the issues facing both nations.
For discernment for both heads of state and their advisors as they address the migrant crisis.
For safety for both U.S. and Mexico law enforcement and government agents as they encounter cartel members and traffickers.