In his first trip to the Pacific Northwest since taking office, President Joe Biden will travel to Portland, Oregon, and Seattle, Washington today. In Portland, "He will highlight the historic economic growth and nearly 8 million jobs created," White House Press Secretary Jen Psaki said. "He will visit Portland International Airport… to highlight critical investments to ensure stronger, more resilient infrastructure, such as an earthquake-resilient runway at the Portland Airport, and to help lower costs on everyday items by ensuring goods can move faster and more efficiently" she added.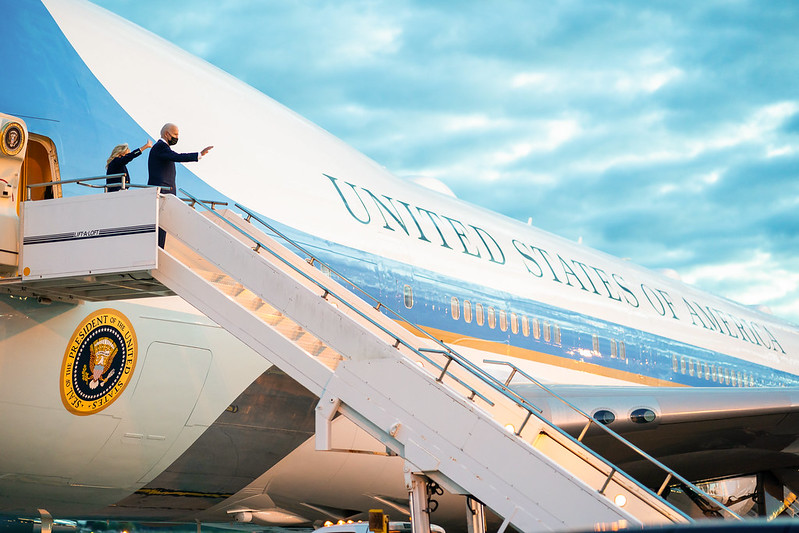 Oregon's Governor Kate Brown, Senators Ron Wyden and Jeff Merkley, and Congressman Kurt Schrader are expected to join the president at the airport.
Before leaving the White House, the president will meet with administration officials and address the nation regarding the ongoing conflict between Russia and Ukraine. He is expected to discuss Russia's recent ICBM test and the escalation of conflict in eastern Ukraine. In addition, the president is planning to announce an additional round of aid from the United States and international partners to Ukraine.
As the Lord Leads, Pray with Us…
For wisdom for the president and administration officials as they continue to evaluate ways to improve infrastructure around the nation.
For guidance as the president makes decisions regarding the nation's economy and continues to look for ways to create new jobs.
For the president to seek God's will in every decision he makes on how to best provide aid to Ukraine.