President Joe Biden is in Warsaw, Poland, today. After he meets with President Duda, President Biden will meet with Ukrainian refugees and with American humanitarians seeking to provide the material needs of the refugee population in Warsaw.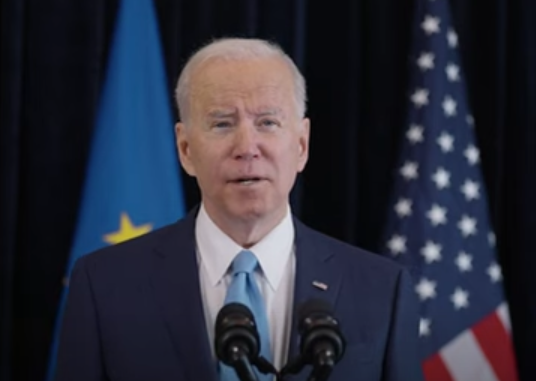 National Security Advisor Jake Sullivan said the president will give a public address today that "will speak to the stakes of this moment, the urgency of the challenge that lies ahead, what the conflict in Ukraine means for the world, and why it is so important that the free world sustain unity and resolve in the face of Russian aggression.  He'll also talk about the context and history of this conflict and where he sees it going from here."
Regarding the ongoing conflict in Ukraine and deployments of U.S. troops to Eastern Europe, Advisor Sullivan stated, "Part of the reason [President Biden] sent forces forward to the Baltic states, to Poland, to Romania and he's supported the setup of these four battle groups in the southern countries of NATO's eastern flank is because it is important in this moment to send a clear message to Russia that the United States and NATO will defend every inch of NATO territory, and to deter any thinking that Putin might have about further Russian aggression into NATO."
The president and his entourage will depart for the United States after his address in the afternoon.
As the Lord Leads, Pray with Us…
For wisdom for President Biden as he discusses the conflict in Ukraine with President Duda.
For the president to seek God's leading as he makes his public address about Russia's aggression.
For the president to bring comfort and encouragement to the refugees and humanitarian workers.
For safety for the president's return flight to the U.S.