Today, President Joe Biden is meeting with leaders from various private sectors, business executives, and company heads. White House Press Secretary Jen Psaki said ahead of the meeting, "The president will join the Business Roundtable CEO Quarterly Meeting at their headquarters in Washington, D.C."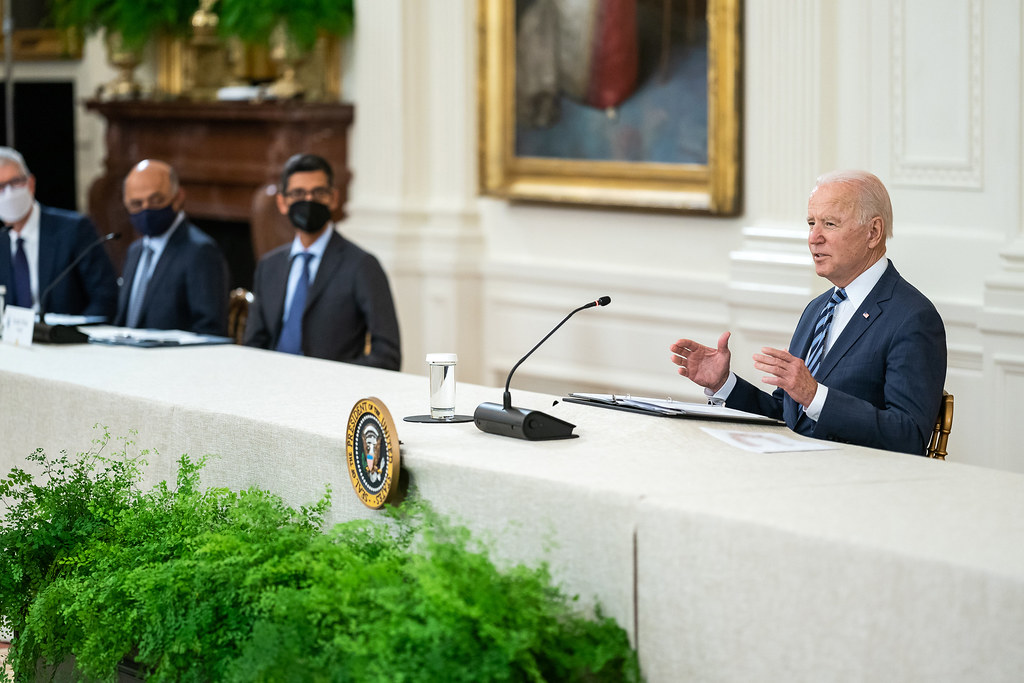 She added that the primary focus for the president will be "to discuss the United States' response to Russia's unprovoked and unjustified war with Ukraine." Administration officials, congressional leaders, and others in government have already called on businesses to not take advantage of the situation through price gouging. President Biden said earlier in March, "Russia's aggression is costing us all and it's no time for profiteering or price gouging."
In addition, the president will also discuss ways to improve employment benefits and raise wages. Press Secretary Psaki said that attendees will talk about "the president's plans to lower costs for working families, create good-paying union jobs, and tackle the climate crisis."
As the Lord Leads, Pray with Us…
For wisdom for the president as he meets with leaders in the business sector regarding economic growth and the conflict in Ukraine.
For guidance for the president and administration leaders as they create new policies and that any decisions they make would be in the best interest of the nation.
For God to be at work through any of the decisions made today.