President Joe Biden will sign the Consolidated Appropriations Act of 2022 today. The $1.5 trillion federal spending package also includes $13.6 billion in humanitarian and military aid for Ukraine.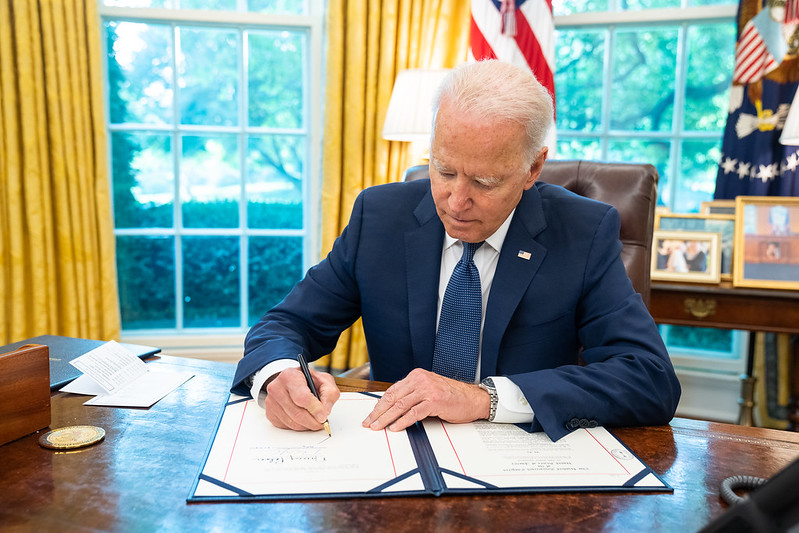 The 2,741-page bill, which allots $782 billion in defense spending and $730 billion in non-defense spending, was passed by the House of Representatives last Wednesday and approved by the Senate a day later. $15.6 billion for COVID-19 funding was dropped from the bill due to bipartisan opposition.
Twelve annual appropriations acts comprise the Consolidated Appropriations Act and the reauthorization or retention of prior provisions are included, such as the National Flood Insurance Program and the Hyde Amendment. Federal programs for climate, energy, water, and wildfires are part of the spending package as well.
Senate Appropriations Committee Chair Patrick Leahy of Vermont stated, "This bill makes bold investments in critical areas… including education, childcare, healthcare, the environment, science and research, and many more," Senator Leahy said. "This agreement is the product of months of hard work and compromise," he added.
As the Lord Leads, Pray with Us…
For God to accomplish His purpose through this federal funding legislation.
For discernment for the president and his cabinet as they implement funding for national policies and programs.
For wisdom for U.S. officials as they provide aid to Ukraine during the invasion by Russia.