Today, President Joe Biden will deliver remarks at the National League of Cities Congressional City Conference. According to the release from the National League of Cities, the "Congressional City Conference provides local leaders the tools and connections they need to build brighter futures for America's cities, towns and villages." The president's message is expected to focus on how states, cities, and local governments can partner with the federal government to implement the funds and resources provided by the passage of the infrastructure bill.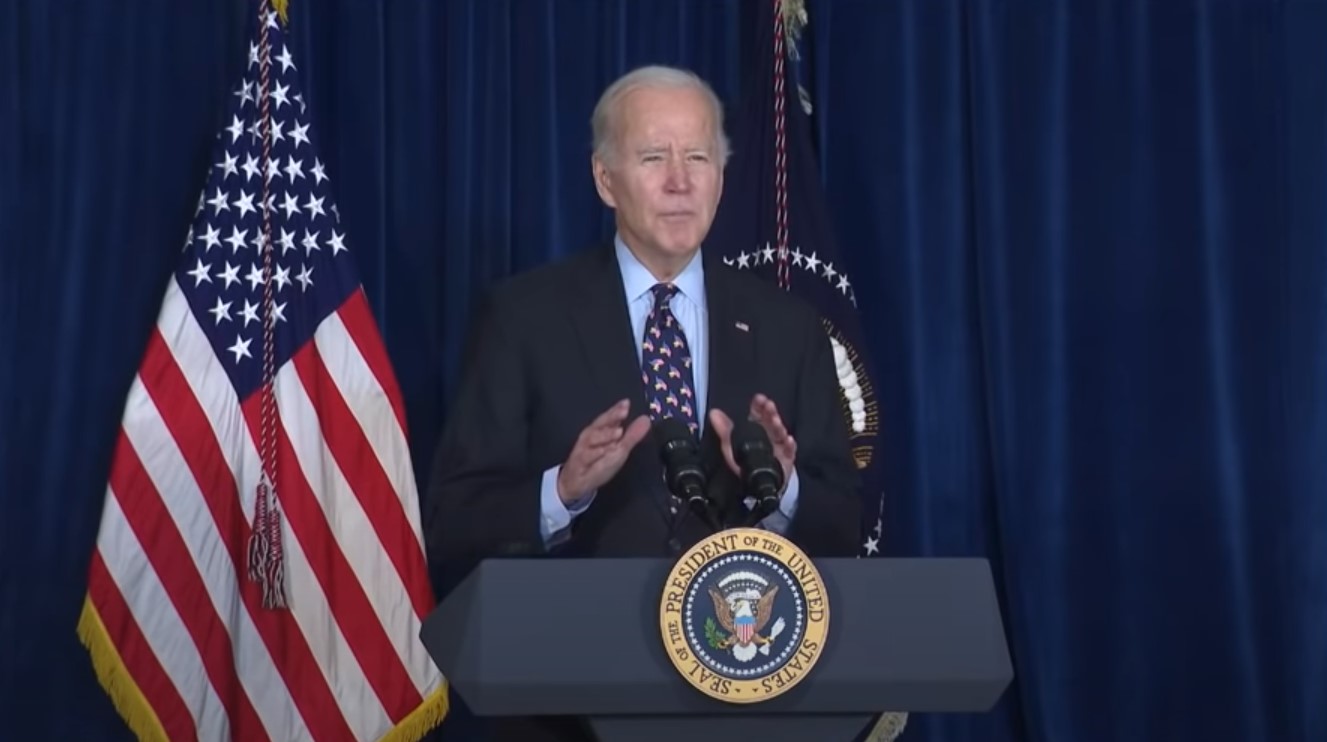 The president will also continue to work with administration officials regarding the developments in Ukraine. On Sunday, President Biden spoke to France's President Emmanuel Macron regarding "recent diplomatic engagements and underscored their commitment to hold Russia accountable for its actions and to support the government and people of Ukraine." The two also discussed ways that the U.S. and European partners could continue to respond to Russian aggression.
Ahead of Monday, U.S. officials announced that Russia has recently requested military and financial support from China. In response, National Security Adviser Jake Sullivan will meet today with Yang Jiechi, the director of China's Central Foreign Affairs Commission. "We are communicating directly, privately to Beijing that there will absolutely be consequences for large-scale sanctions evasion efforts or support to Russia to backfill them. We will not allow that to go forward and allow there to be a lifeline to Russia from these economic sanctions from any country, anywhere in the world," Adviser Sullivan said on Sunday.
As the Lord Leads, Pray with Us…
For God to guide the decisions of the president and administration officials as they work to implement the infrastructure bill and allocate federal funding.
For wisdom for the president as he continues to work with administration officials and global partners on the international response to the conflict in Ukraine.
For God to be at work through the president and government officials to accomplish His perfect will on Earth.