President Joe Biden is meeting with state governors and business leaders today. Commerce Secretary Gina Raimondo will join the president as the importance of legislation to support competition in the marketplace is discussed.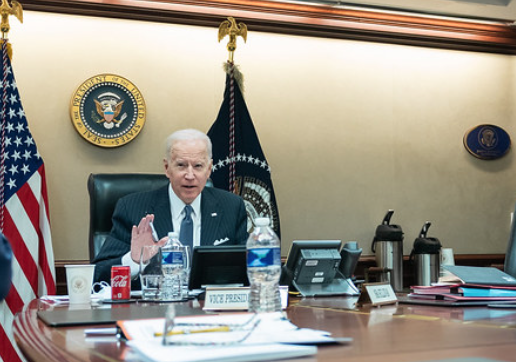 What the president refers to as the Bipartisan Innovation Act is actually the anticipated combination of the America COMPETES Act which was passed by the House and the U.S. Innovation and Competition Act (USICA) measure passed in the Senate that are currently sitting before the House-Senate conference committee to be reconciled.
President Biden referenced this legislation in his State of the Union address, highlighting the importance of the production of semiconductors and microchips. He stated, "To compete for the jobs of the future, we need to level the playing field with China and other competitors."
The president continued, "That's why it is so important to pass the Bipartisan Innovation Act sitting in Congress that will make record investments in emerging technologies and American manufacturing. We used to invest two percent of our GDP in research and development. We don't now. China is."
As the Lord Leads, Pray with Us…
For discernment for the president and Commerce secretary as they meet with industry leaders and governors today.
For members of the congressional conference committee as they seek to reconcile their respective bills.
For wisdom for the president's business advisors and state leaders as they provide feedback and input on proposed innovation legislation.