President Joe Biden will give his first State of the Union address before Congress at the Capitol building this evening.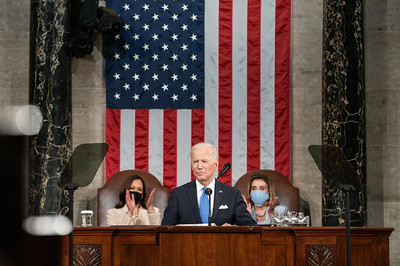 The president is expected to outline his vision for supporting supply chains, promoting union labor, increasing anti-trust measures, and reducing inflation.
Other topics he is anticipated to cover include the relaxing of mandates as the coronavirus weakens and hospitalizations decrease, as well as the actions his administration has taken and is prepared to take against Russia regarding the invasion of Ukraine.
The entire congressional body is welcome to attend, but only guests invited by the president or party leaders will be admitted. The Capitol police have reinstalled the inner perimeter fencing to deter protests.
As the Lord Leads, Pray with Us…
For the president to seek God's guidance as he casts his vision for the nation.
For wisdom for members of Congress as they hear and respond to President Biden's speech.
For the Lord to work His purpose for the nation through those serving in the federal government.