President Joe Biden is back at the White House today following his stay at the Camp David presidential retreat over the weekend. He is expected to continue his focused effort to work with NATO allies, Ukraine, and other regional partners to deescalate tensions with Russia.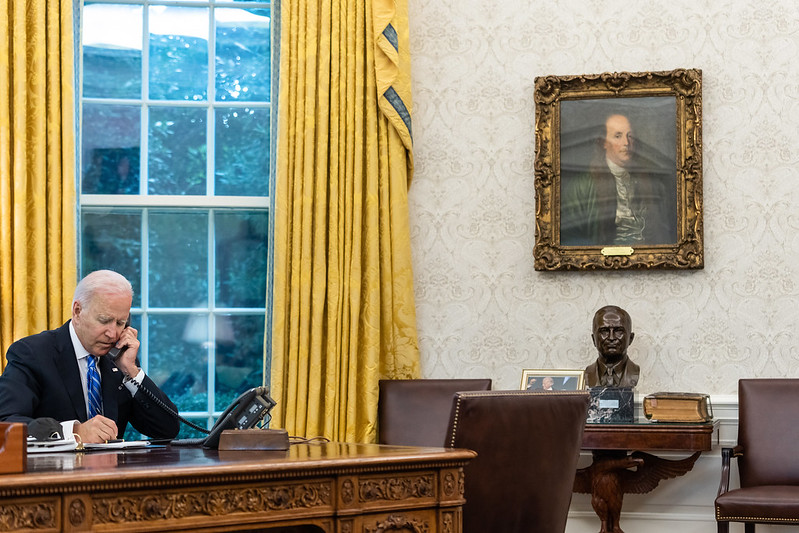 Following his Saturday meeting with Russia's President Vladimir Putin, the president met with President Volodymyr Zelenskyy of Ukraine on Sunday. "President Biden reaffirmed the commitment of the United States to Ukraine's sovereignty and territorial integrity," said White House Press Secretary Jen Psaki. She added that, during the call, "the two leaders agreed on the importance of continuing to pursue diplomacy and deterrence in response to Russia's military build-up on Ukraine's borders."
During the week, the president is planning to meet with administration officials from the Department of State, the Department of Defense, and the Joint Chiefs of Staff, among others. He will continue to monitor the ongoing situation as Germany's Chancellor Olaf Scholz meets with Ukraine's President Zelensky today and as Ukraine prepares for meetings with Russia.
As the Lord Leads, Pray with Us…
For the president as he meets with all administration officials who are working to oversee de-escalation.
For God to guide the president as he and top U.S. officials work on how to respond to Russian aggression.
For God to bring about a peaceful resolution to the tensions in Europe.