Today, Vice President Kamala Harris is going to Newark, New Jersey, to highlight the city's efforts to replace lead water pipes. Environmental Protection Agency Administrator Michael Regan, Governor Phil Murphy, and Newark Mayor Ras Baraka are expected to join the vice president.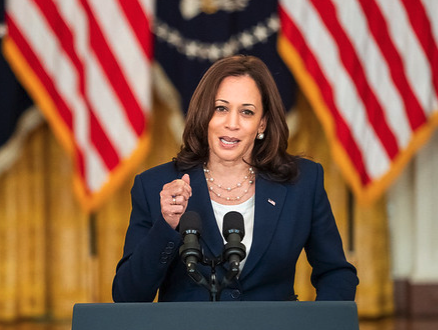 The Centers for Disease Control and Prevention states, "No safe blood lead level in children has been identified. Even low levels of lead in blood have been shown to negatively affect a child's intelligence, ability to pay attention, and academic achievement. While the effects of lead poisoning are permanent, if caught early, there are things parents can do to prevent further exposure and reduce damage to their child's health."
In 2019, high lead levels in the water caused Newark officials to authorize the distribution of bottled water to residents. City officials have stated that the replacement of 23,000 water lines is nearing completion. Newark has received funding from President Joe Biden's infrastructure bill to assist with the expense of replacing the water pipes.
On Thursday, President Biden met again with members of the Senate Judiciary Committee to discuss the process of selecting a Supreme Court nominee. The president is expected to remain at the White House today. He has no scheduled public events on his agenda at this time.
As the Lord Leads, Pray with Us…
For safety for the vice president as she heads to New Jersey and promotes lead pipe replacement.
For administration officials as they support the president's environmental agenda.
For the president and his advisors as they evaluate candidates for nomination to the Supreme Court.