President Joe Biden and First Lady Jill Biden are traveling to Mount Vernon, Virginia, today, to attend the National Governors Association's Black-Tie Dinner. The dinner welcomes federal officials to meet and greet with state and local officials from across the country.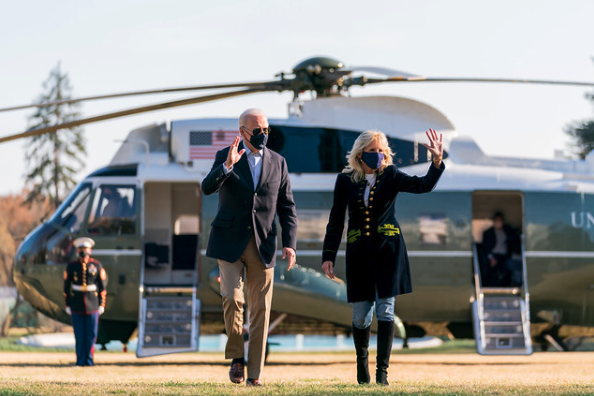 The primary areas of focus for the National Governors Association are the continued fight to end COVID-19, working to boost economic recovery nationally, and coordinating with the federal government on various infrastructure projects.
The president and administration officials are expected to take part in several meetings over the next few days to further expound on how each state can utilize federal COVID relief and infrastructure funds.
As the Lord Leads, Pray with Us…
For all who attend the National Governors Association's conference to seek God's guidance as they make decisions on behalf of all Americans.
For the president and state governors as they work out the details of federal aid to meet the needs of the states.
For God to be glorified and honored through the meetings and discussions at the conference.