President Joe Biden will be discussing the benefits of his Build Back Better agenda with private sector CEOs today. He will outline the impact this can have for businesses regarding competition in the economy, increasing employment and productivity, and addressing inflation over time.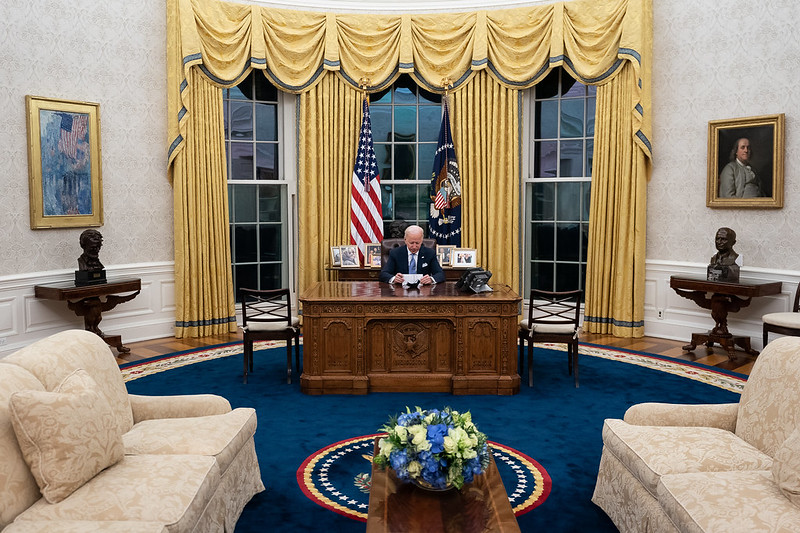 CEOs from General Motors, Ford, Microsoft, and HP will participate in the meeting. The White House stated that the CEOs will "highlight what they see as the key benefits of BBB for the American economy and American business."
President Biden is open to the legislation being voted on in pieces. He recently stated, "I think we can break the package up, get as much as we can now and come back and fight for the rest of it." Some members of Congress who have had doubts about the bill as a whole have indicated support for the climate portion.
The Occupational Safety and Health Administration is withdrawing the emergency temporary standard for companies with 100 or more employees to vaccinate or test weekly effective today. Despite the withdrawal as an enforceable emergency standard, the agency is proceeding to pursue it as a proposed rule, "prioritizing its resources to focus on finalizing a permanent COVID-19 Healthcare Standard."
As the Lord Leads, Pray with Us…
For wisdom for the president as he promotes the social spending package.
For discernment for the CEO of the companies as they provide feedback on the legislation.
For members of Congress as portions of the legislation are considered separately.