President Joe Biden and the first family are staying at the Camp David presidential retreat, today. The president has no public events on his schedule at this time and is expected to spend the day resting and preparing for the week ahead.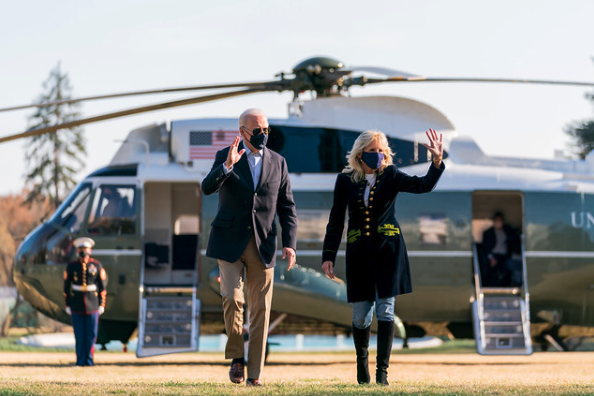 As the U.S. and NATO allies continue negotiations with Russia, the president will take part in ongoing briefings and discussions with administration officials. Secretary of State Antony Blinken said on Friday that he had made it clear to Russia's Foreign Minister Lavrov that there are "certain issues and fundamental principles that the United States and our partners and allies are committed to defend." He added, "That includes those that would impede the sovereign right of the Ukrainian people to write their own future. There's no trade space there — none."
White House Press Secretary Jen Psaki stated that the president warned Russia's leaders that the U.S. is "prepared to respond to any Russian invasion of Ukraine with swift and severe consequences, along with our allies and partners. We're also ready to continue dialogue and diplomacy."
As the Lord Leads, Pray with Us…
For discernment for the president as he navigates the complex and high-tension foreign policy concerns between Russia, Ukraine, and NATO.
For God to be at work in the relationship between the U.S. and Russia.
For the State Department and all administration officials who are working to oversee de-escalation.