Today, President Joe Biden will take part in a call with Ukraine's President Volodymyr Zelenskyy. This call comes following President Biden's meeting with Russia's President Vladimir Putin regarding Russia's recent aggressive action on Ukraine's border. Ahead of the call, White House Press Secretary Jen Psaki said that President Biden will "reaffirm U.S. support for Ukraine's sovereignty and territorial integrity, discuss Russia's military build-up on Ukraine's borders, and review preparations for upcoming diplomatic engagements to help de-escalate the situation in the region."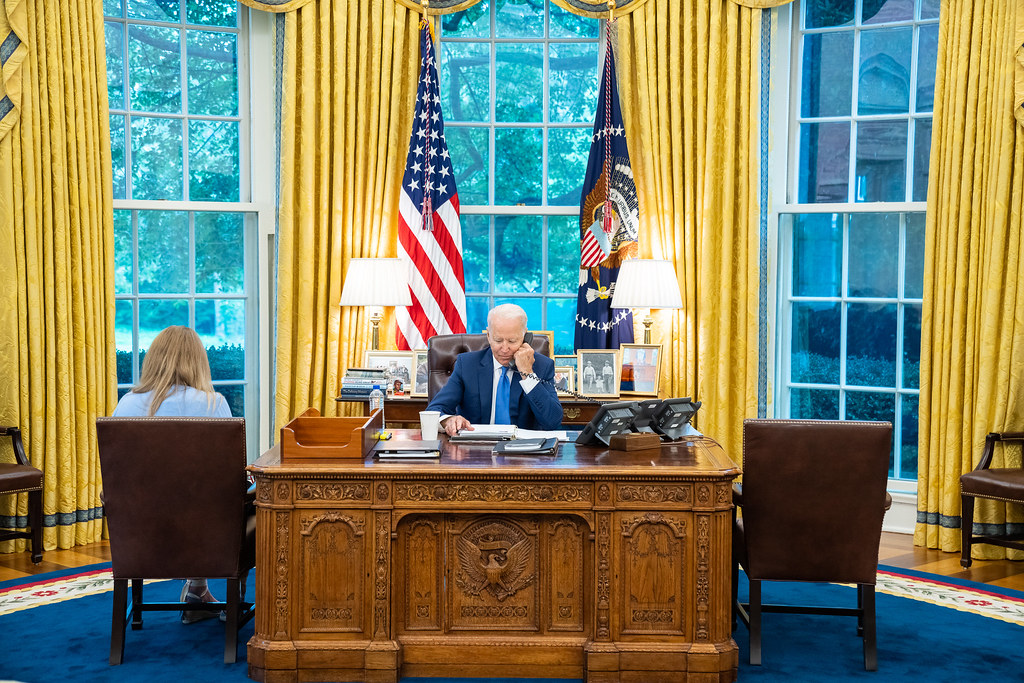 Coming in the next few weeks, the U.S. and it's regional partners will engage in multiple high-stakes meetings with Russian officials. On January 9th and 10th, top leaders and officials from both the U.S. and Russia will meet to discuss security guarantees. On January 12th and 13th, the Russia-NATO Council will convene, and Russian representatives will begin talks with the Organization for Security and Co-operation in Europe (OSCE).
Secretary Psaki said that the president will continue to work towards a peaceful resolution, saying, "Substantive progress in these dialogues can occur only in an environment of de-escalation rather than escalation."
As the Lord Leads, Pray with Us…
For discernment for the president as he navigates the complex and high-tension foreign policy concerns between Russia and Ukraine.
For God to be at work in the relationship between the U.S. and Ukraine.
For the State Department and all administration officials who are working to oversee de-escalation.