President Joe Biden is spending a few days at his home in Rehoboth Beach, Delaware. He has no public events scheduled on his agenda today.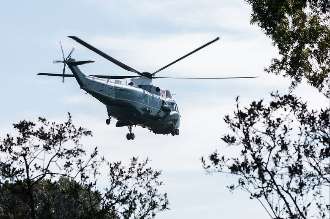 The president signed the National Defense Authorization Act for Fiscal Year 2022 on Monday, stating, "The Act authorizes fiscal year appropriations principally for the Department of Defense, for Department of Energy national security programs, and for the Department of State. The Act provides vital benefits and enhances access to justice for military personnel and their families, and includes critical authorities to support our country's national defense."
Also on Monday, National Security Advisor Jake Sullivan spoke with Poland's National Security Bureau Chief Pawel Soloch and Head of the International Policy Bureau Jakub Kumoch by phone. The White House stated that they "exchanged views on Russia's military build-up near Ukraine's border and affirmed the importance of Allied unity in diplomatic and deterrence efforts."
Mr. Sullivan also "reiterated U.S. support for the North Atlantic Treaty Organization's Article 5 and underscored the United States' readiness to support our Eastern Flank Allies as they defend their countries."
As the Lord Leads, Pray with Us…
For the president and first lady as they spend time at their second home in Delaware.
For discernment for the president as commander in chief of the U.S. Armed Forces.
For National Security Advisor Jake Sullivan as he interacts with foreign heads of state and evaluates the threat posed by Russia.