President Joe Biden is returning to Washington, D.C. today, following his stay at the Camp David presidential retreat in Catoctin Mountain Park in Frederick County, Maryland. He has no other public events on his schedule at this time and is expected to spend the day preparing for the week ahead.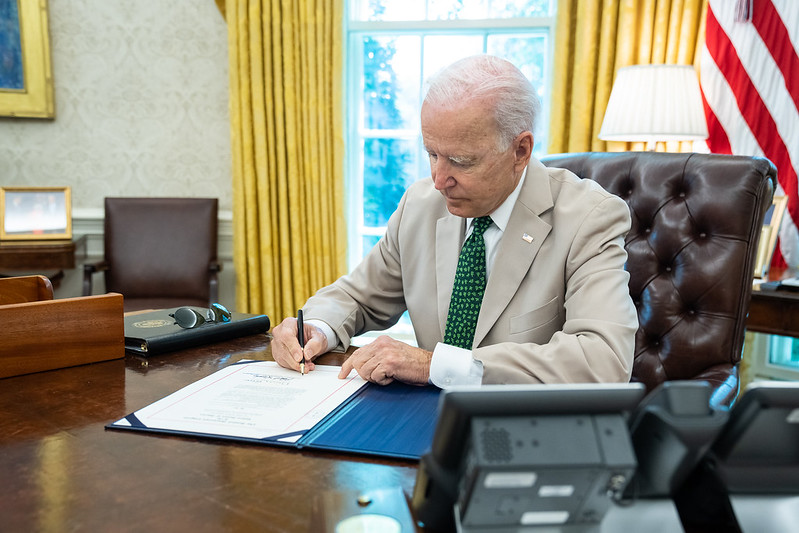 Today marks the beginning of American Education Week. The president issued the official proclamation and said, "During American Education Week, which marks its 100th anniversary this year, we celebrate the unparalleled power of education to lift our country to new heights, and we recommit ourselves to ensuring that every child in America receives a quality education."
The president praised the resilience of the nation's teachers, students, and the families of students during the COVID-19 pandemic and called on legislators to "match their determination with bold action to ensure that our children — and our nation — are well-positioned to lead the world in the years ahead."
"In celebrating the centennial anniversary of American Education Week, let us acknowledge education's power to transform lives, uplift communities, and strengthen our democratic society. Let us honor all those who nurture our students and inspire the future leaders of our great nation," he concluded.
As the Lord Leads, Pray with Us…
For God to be at work in the president and administration officials as they craft future policies that impact the nation's education system
For God to bless and guide the teachers and educators across the nation as they adapt to many challenges and look to find the best ways to meet the needs of their students.
For the president to seek God's wisdom as he prepares for the week ahead.