On this Veteran's Day, we remember with gratitude the countless men and women who have served our nation in the armed forces. To those veterans, we say, "Thank you."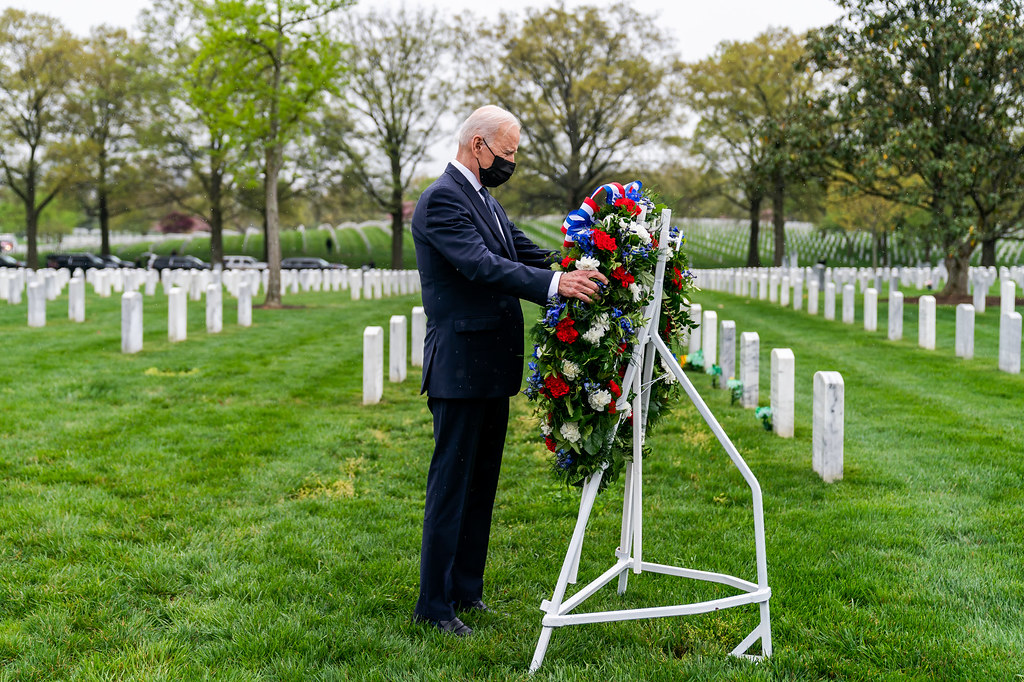 Today, President Joe Biden will be taking part in several ceremonies, both at the White House and at the Arlington National Cemetery.
Ahead of the holiday, the president said, "We honor our nation's veterans, who have given so much to protect our freedoms and the freedom of others around the globe. They represent the highest ideals of our country. While we can never fully repay the debt we owe these heroes, we will honor their service and provide them the care and support they deserve. We also salute and show gratitude for all who ensure our Armed Forces remain strong, united, and unmatched."
He added, "Fulfilling our nation's promise to our veterans and military families, caregivers, and survivors is not only a moral imperative — it is crucial to our national security and to maintaining the finest military the world has ever known. We are a nation that keeps our promises." With that, the president called on all Americans to join him in celebrating our nation's veterans.
As the Lord Leads, Pray with Us…
With thanksgiving to God for the many American veterans who have risked their lives in service of their country.
For wisdom for the president as he speaks today at the Veterans Day events at Arlington National Cemetery.
For God to guide and direct the president and administration officials, especially those in the Department of Veterans Affairs, as they work to provide for the needs and wellbeing of our nation's veterans.