President Joe Biden is staying at the White House today and will meet with Vice President Kamala Harris in the Oval Office. The two are expected to discuss a variety of concerns facing the nation, including the federal effort to address the ongoing COVID-19 pandemic, economic and supply chain issues, and Congress's negotiations on infrastructure overhaul.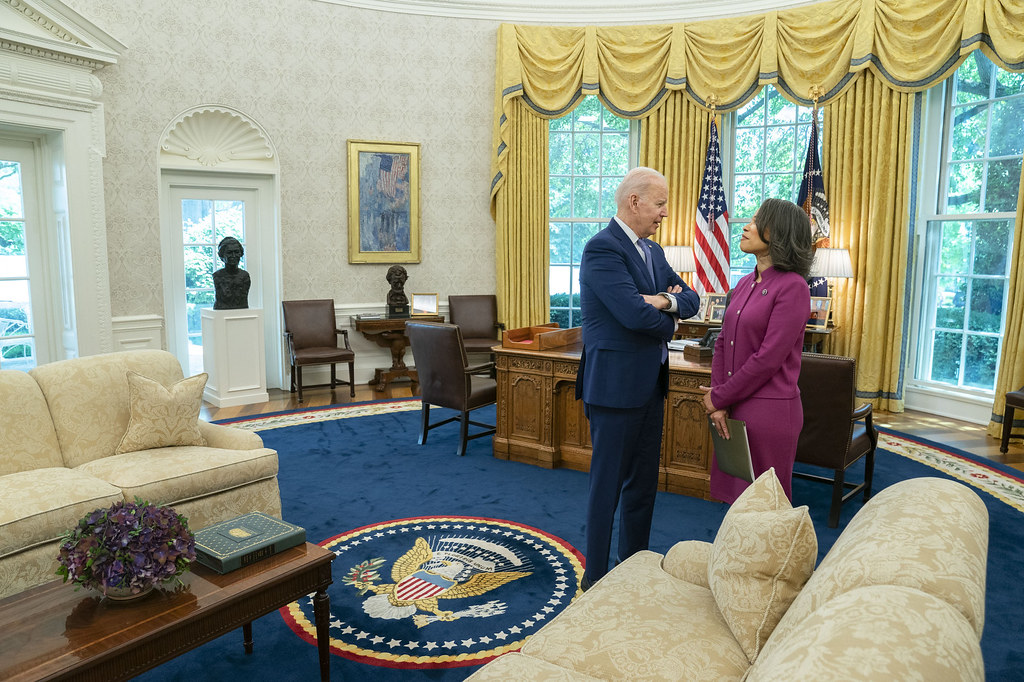 The House of Representatives is planning to debate and then vote on a version of the domestic policy bill and an updated infrastructure package. The current price tag is upwards of $1.85 trillion and $1 trillion respectively. Congress is still heavily divided over the details, with some officials voicing concerns over the increase in federal spending and matching tax increases that come with it.
President Biden urged Congress to pass both bills as he believes that they will provide relief and aid to the American people and help the nation prepare for the future.
As the Lord Leads, Pray with Us…
For God to be at work through the president and Congress's negotiations on spending bills.
For wisdom for the president as he considers, signs, or vetoes any bills and legislation that Congress passes.
For each member of Congress to seek God's guidance as they prepare to vote on both packages today.