President Joe Biden is at the White House today. He will be meeting with leaders and executives in the business community regarding recent COVID-19 mandates for employers. Later in the afternoon, the president will speak about national security.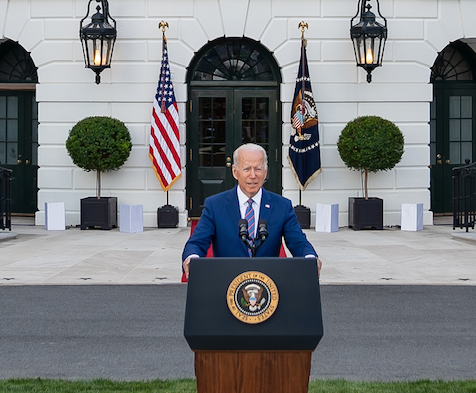 Last week, President Biden announced policies requiring federal employees to be inoculated against the coronavirus. He also instituted requirements through the Labor Department to have private employers with 100 or more employees test workers weekly if they have not been immunized, or face heavy fines.
The president stated, "If we raise our vaccination rate, protect ourselves and others with masking and expanded testing, and identify people who are infected, we can and we will turn the tide on COVID-19."
He added, "It will take a lot of hard work, and it's going to take some time.  Many of us are frustrated with the nearly 80 million Americans who are still not vaccinated, even though the vaccine is safe, effective, and free."
As the Lord Leads, Pray with Us…
For the president and his administration as they implement strategies against the virus.
For wisdom for the White House Covid Response Team as they advise the president.
For discernment for the president as he meets with business leaders.