Today, President Joe Biden will be staying at the White House where he will meet with administration officials to discuss the effort to slow the spread of the Delta variant of COVID-19. White House Press Secretary Jen Psaki said, "the president, right now, is meeting with members of his COVID team to talk about a range of steps… to stop the spread of Delta and increase vaccinations." She added that any additional actions by the administration will "build on some of the steps that the president announced over the course of the last few months."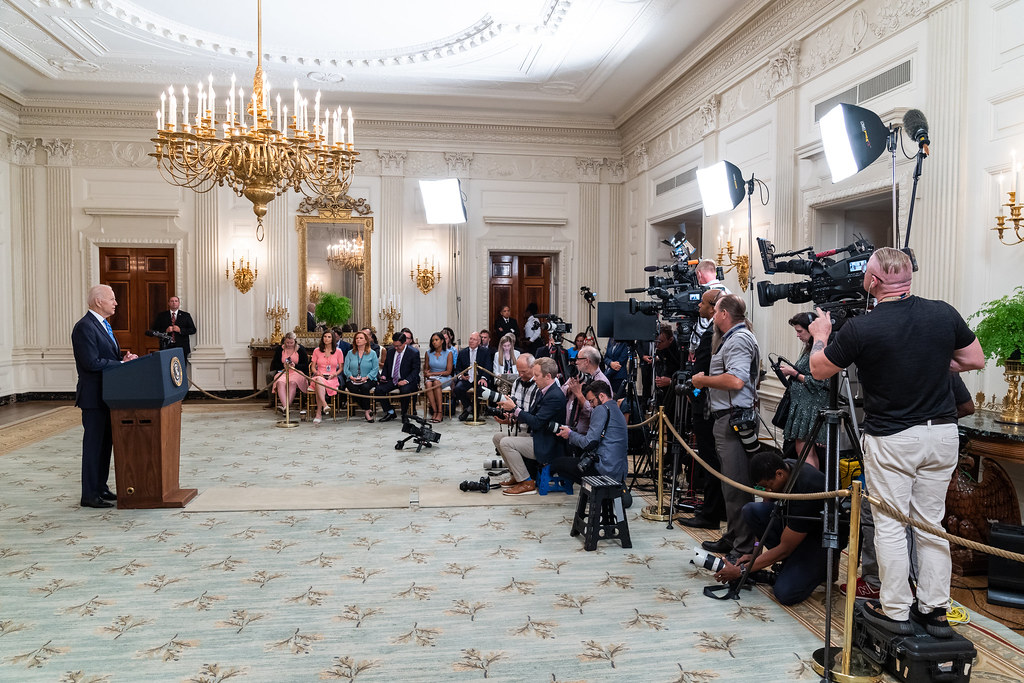 In the afternoon, the president will update the nation regarding the new surge in COVID-19 cases as well as give a progress update on the continued economic recovery. National Economic Council Director Brian Deese spoke on Wednesday ahead of the president's meetings and said, "The United States is the only developed country where GDP has already recovered to its pre-pandemic level." He added, "That's happened nowhere else in the world. The strength of the — of our — of economic growth and of growth in the labor market is sufficient that we can continue to see strong growth, even as we deal with unanticipated circumstances." Director Deese added that the president remains focused on finding ways to "build momentum into that recovery."
As the Lord Leads, Pray with Us…
For complete national healing and recovery from the COVID-19 virus and its variants.
For God to use the efforts of the administration to accomplish what is in the best interest of the American people.
For the president and administration officials to seek God's will in how they address the needs of the nation during the pandemic.