Today, the president is continuing to monitor the progress of evacuating Americans from Afghanistan. President Biden and Vice President Harris will receive updates from the intelligence community as well as the State Department on the situation this morning.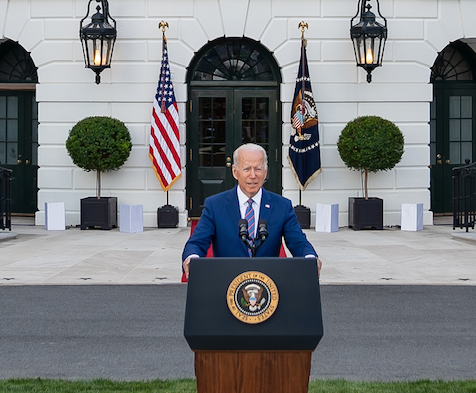 The president will speak on the events and efforts being made in Afghanistan this afternoon before he heads to Delaware.
On Thursday, President Biden spoke with President Macron of France regarding developments in Afghanistan.
The White House press secretary stated that the two leaders "lauded the tireless efforts of their personnel working closely together in Kabul on the evacuation of their citizens, the brave Afghans who have stood by us and our NATO partners, and other vulnerable Afghan nationals. They underscored the importance of continued close coordination among allies and democratic partners on Afghanistan, including through multilateral fora, on the provision of humanitarian assistance and support for refugees. They welcomed the virtual G7 leaders' meeting next week to help coordinate these efforts and discuss a common approach."
As the Lord Leads, Pray with Us…
For President Biden as he seeks assistance on the humanitarian crisis unfolding in Afghanistan.
For wisdom for the president and his advisors as evacuations continue from Afghanistan.
For military leaders and diplomats as they seek to get Americans safely out of that country.