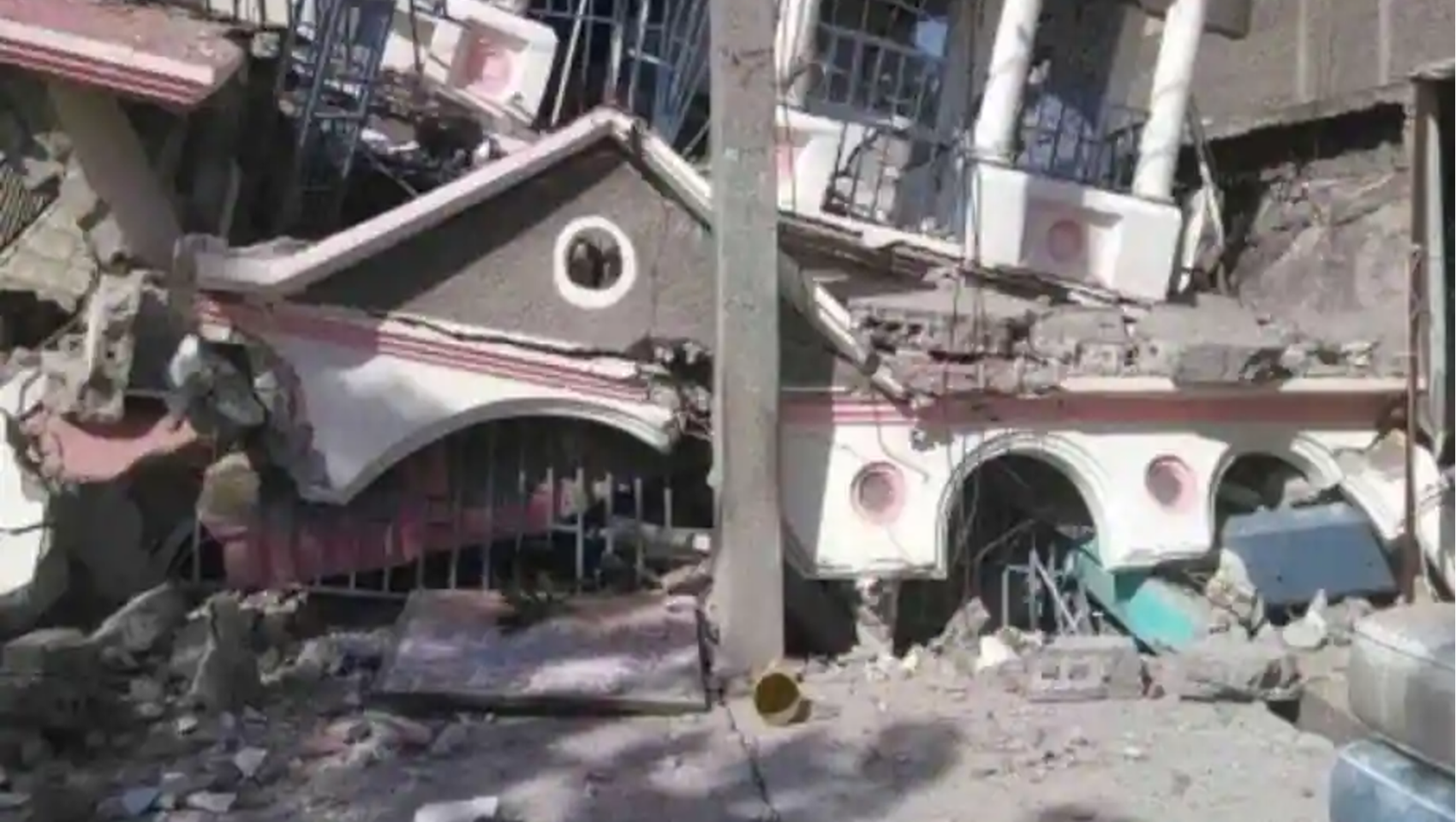 UPDATED 8/15/2021 3PM
Haiti's Prime Minister, Ariel Henry, declared a month-long state of emergency in some provinces of the Caribbean country.
Authorities are reporting the death toll has more than doubled to 724.

Relief efforts are further complicated by Tropical Storm Grace approaching with heavy rains forecast for Monday.
——————————————————

UPDATED 8/15/2021 7AM
Civil protection officials tweeted that initial reports indicate homes collapsed during the quake.

The death toll jumped from 29 to 304, according to Haiti's Office of Civil Protection. Jerry Chandler, the agency's director, said teams will be sent to the area for search and rescue missions.

President Joe Biden and Vice President Kamala Harris were briefed on the earthquake Saturday morning. The president has named Samantha Power as the senior U.S. official to coordinate an immediate U.S. response.
——————————————————

The U.S. Geological Survey has reported a 7.2 magnitude earthquake struck near Haiti on Saturday morning. A tsunami threat had been issued for the region but has since passed according to the U.S. Tsunami Warning System. 
Shock waves from the quake extend across the region. Affected areas in the Caribbean include the Bahamas, Dominican Republic, Jamaica, Puerto Rico, Turks and Caicos Islands, U.S. Minor Outlying Islands, and Cuba.
Frequent aftershocks, including one measuring a magnitude of 5.2 continue to rock the area.
The USGS classified the current shaking as "violent," and have indicated a red alert for both fatalities and economic losses. High casualty rates are expected.
There are twitter reports of houses and buildings that have been destroyed and many people are feared dead while postings on other social media show buildings reduced to rubble.
Sources: NBC News, New York Times, CNN
PRAYER POINTS:
For the people of Haiti and others throughout the Caribbean, many of whom live in poverty or tenuous circumstances.
For rescue workers and others among volunteer groups that are heading to the region to aid in rescue and recovery efforts.
---