The president is participating in the Asia-Pacific Cooperation (APEC) leaders retreat today. From the White House, President Joe Biden will virtually attend the meeting regarding the ongoing response to COVID-19 and the economic efforts being made.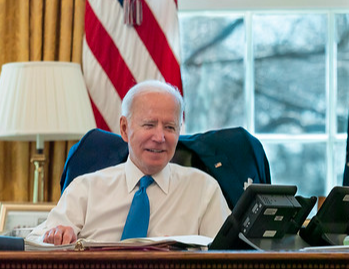 The chair of the meeting, New Zealand Prime Minister Jacinda Ardern, stated, "APEC economies have suffered their biggest contraction since the Second World War over the past year, with 81 million jobs lost. Responding collectively is vital to accelerate the economic recovery for the region."
Prime Minister Ardern continued, "Our region has already responded in significant ways, including removing barriers to the efficient distribution of vaccines and related goods, but there is still a lot of work to do to get through the crisis." She added, "Leaders will share information so we can continue to build on our collective understanding of the region's health response to COVID-19, and shape a collaborative economic response."
As the Lord Leads, Pray with Us…
For the APEC leaders as they discuss recovery strategy for the region.
For the president to seek God's wisdom on how to support the APEC nations.
For the president's administration and advisors to be discerning in their policy recommendations.