---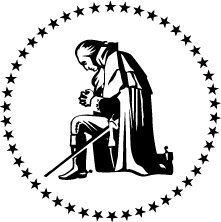 The Presidential Prayer Team
Office of the President
June 24, 2021
Building Up the Body of Christ
Dear Brothers and Sisters in the Lord,
This ministry is about prayer. But it is also about YOU. The Presidential Prayer Team is for you and the millions of Americans here and abroad. Every day, we pray not only for our nation's leaders and our country, but we also pray for each of you, our members. We thank God for your involvement! And we pray that God will use our work to inspire and encourage you. Here are just a few of the many comments and messages we receive every day.
I absolutely love the guidance to my prayers for our nation that this Journal provides. I also love that it gives me an opportunity to write my thoughts and prayers each day. Thank you for a beautiful Journal.
I am so overwhelmed by the direction our country is going. Thank you for helping me pray instead of worry. The positive, upbeat flavor of your message helps me remember God's got this!
I miss praying together, but sitting in on the 24/7 prayers refreshed my soul…It was exactly what I needed.
I am so impressed with all the information I receive daily. Thank you for the prayer points for our leaders and country.
I greatly appreciate your daily guidance in prayer for our nation during these challenging times. You have set the tone for me so that I can pray well despite my frustration and concerns over the current course of our nation under the new administration.
If ever our country needed prayer and blessing from God, it is now.
There are countless more comments just like these. They represent what this prayer ministry is all about: people like you — finding encouragement and praying! We want to continue to reach more of America for prayer, so that hearts can be healed and changed according to His purposes and for His glory. Amen!
To equip the saints for the work of ministry, for building up the body of Christ, until we all attain to the unity of the faith and of the knowledge of the Son of God. Ephesians 4:12-13a
Each word of encouragement and blessing motivates us to keep going. But it is the incredible faithfulness and gracious contributions of God's people that sustain the work of this ministry. In fact, for 20 years, that's how we have grown to become America's largest full-time prayer ministry for our country and our nation's leaders.
Every single gift is important. Large and small gifts add up from a multitude of people from coast-to-coast and, when combined, permit us to keep reaching more and more people every day. Whether through radio broadcasts, emails, websites, social media, or our printed guides and ministry materials, we are reaching further and finding more people who are ready and hungry to pray. The Presidential Prayer Team is able to reach almost everywhere. While we could be content and be comfortable with what we have accomplished, there are yet many more people to reach and hearts to be touched as we continue to follow what God is calling us to do.
June and December are the two major times each year when we ask for your support. For nearly a decade, your ministry has seen growth. This year's early signs indicate a possible slowing which might lead to a cut-back of our operational budget. That is why I am bringing this urgent request to you and asking you for your help. We see our nation needing prayer more than ever.
Jim Bolthouse
President
P.S. When you give anytime now through July 4th, you can have your gift DOUBLED with a generous dollar-for-dollar match!
---
VITAL SIGNS IN AMERICA
As a thank you, for any generous gift you make, we would like to send you a copy of Vital Signs: A Biblical Look at Our Nation's Faith and Values.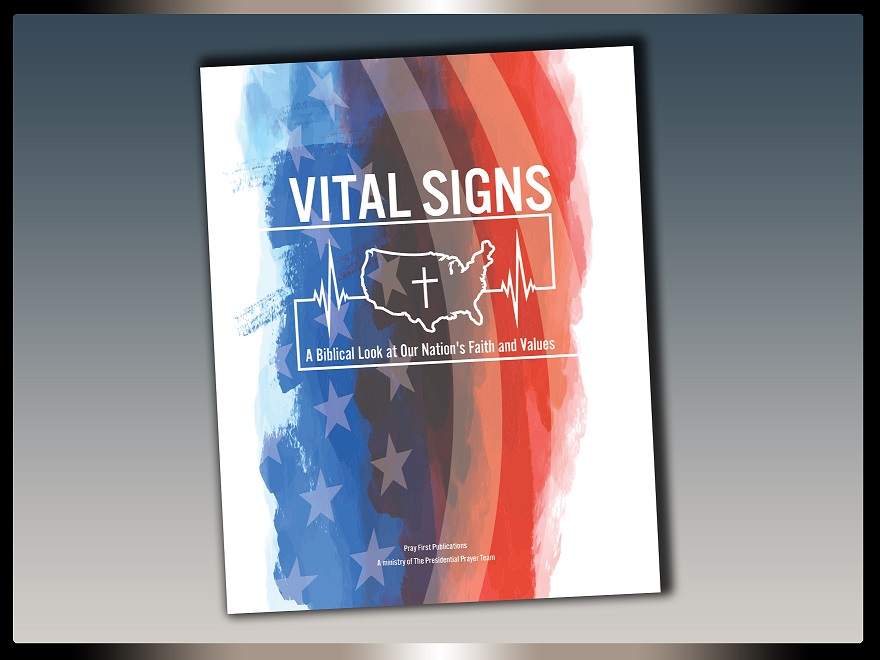 This tabletop sized book tackles issues from the Vital Signs national study and applies a biblical and prayer focused perspective. This is exclusively available through The Presidential Prayer Team.
---
Share
If this letter has ministered to and encouraged you, please share it with others who may need these supportive words.

Clicking will open a pre-written email in your default email app. Simply add a friend or family member's email address, add any personal comments, and hit send!

Or share us on social media:
---
Donate
---