Continuing his visit to the United Kingdom, President Joe Biden and First Lady Jill Biden are meeting with Britain's Queen Elizabeth II today. The one-on-one meeting will be at Windsor Castle, which is the queen's home outside London and comes at the conclusion of the G7 Summit.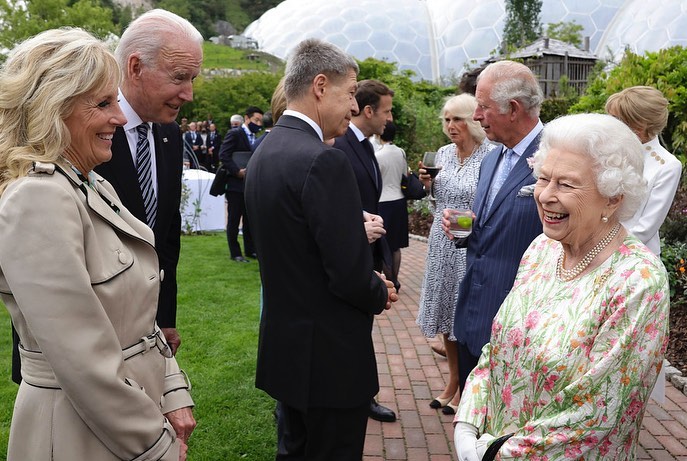 The president hopes that the summit will have a positive impact on the relationship between U.S. allies, NATO partners, and the European Union. During the summit, world leaders focused on addressing the continued global recovery from the COVID-19 pandemic, international trade, global security, and infrastructure projects in developing nations. One of the primary concerns for the president, as well as other G7 leaders, is competition from China. Some of the key talking points were China's influence over the global economy, military aggression in the South China Sea and the border of China and India, and the human rights violations through the use of forced labor in the Xinjiang province.
President Biden hopes to revive some of the urgency in addressing these global issues when he meets with Queen Elizabeth, including renewing the Atlantic Charter, which was signed during World War II by then-President Franklin Delano Roosevelt and British Prime Minister Winston Churchill.
As the Lord Leads, Pray with Us…
For God to be at work through the meeting between the president and the queen today.
For the president to seek God's wisdom as he works with world leaders to address global issues.
For God's hand to be on the president as he represents the United States while abroad.