Ahead of the week, the White House issued the president's declaration of National Volunteer Week. President Joe Biden said that from April 18th until April 24th, "I call upon all Americans to observe this week by volunteering in service projects across the country and pledging to make service a part of their daily lives."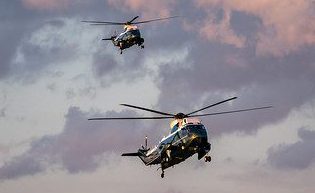 He praised the American spirit to heal others during this past year, "The tremendous power of volunteers and volunteerism has been on dramatic display in our response to the COVID-19 pandemic," he said. "All across the country, retired doctors and nurses, students and veterans, personnel from across the Federal Government, and countless others have given their time and talent to administer vaccines, staff vaccination centers, boost testing, tracing, and other life-saving public health measures, and provide food, water, and other necessities to those at heightened risk so they can remain safely at home."
The president added that, during this week, "we celebrate the millions of Americans who volunteer and encourage more to follow their path. Every American has something to give.  No matter your age, background, or where you come from, you can have an impact through service."
Still ahead this week, the president will meet with Congressional leaders on infrastructure, give updates on the federal COVID-19 response, and take part in a virtual Leaders Summit on Climate.
The president is remaining at his home in Wilmington, Delaware, today, and is expected to return to the White House later this evening.
As the Lord Leads, Pray with Us…
For God to use the National Volunteer Week to encourage and unite Americans to help and lift each other up in the example of Christ.
For the president and administration officials to seek God's direction as they plan the week ahead.
For God to be at work in the heart and mind of the president today.