This afternoon, the president and vice president will meet with members of the Congressional Asian Pacific American Caucus Executive Committee. The recent violent crimes against Asian Americans are prompting discussions on methods and strategies to protect members of the community.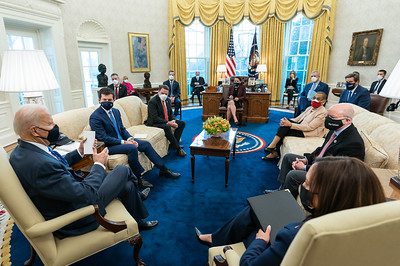 Representative Judy Chu, chair of the committee, first elected to the House of Representatives in 2009, was the first Chinese American woman to serve in Congress.
Representative Chu responded to President Biden's recent actions to protect Asian Americans and Pacific Islanders (AAPI) from violence, stating, "Our government is not powerless in the face of historic bigotry and entrenched inequality, and we commend President Biden for his leadership to ensure that the safety and well-being of the AAPI community is prioritized."
As the Lord Leads, Pray with Us…
For the president and his administration as they seek to prevent violence against Americans of Asian or Pacific descent.
For Representative Chu as she heads the Congressional Asian Pacific American Caucus.
For God to work in the hearts and minds of Americans to seek peace with one another.