---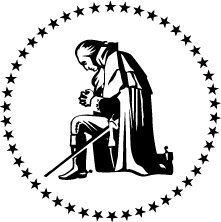 The Presidential Prayer Team
Office of the President
March 23, 2021
Are You Like Me?
Dear Members,
The continual bombardment of opinions telling me how I should see something and react to it is having a deleterious impact on my mind. It comes in the shape of the news, on social media, and sometimes even employers. If you are like me, you are likely concerned and are desiring some reason to hang on to hope. What is really going on? What is happening in our nation?
I have heard your concerns, comments, and questions, many which I share, and all which are valid in these last few months of topsy-turvy events. As I pray and search for clarity, God reminds me that as Christians, we have a clear vantage point above the fray. While doubts and uncertainty are perpetuated by almost everything that we hear these days, we have a higher calling as Christ followers to trust in His mighty plan. God is the Author, and He oversees every detail. He alone knows what, when, and how things will unfold. This impactful truth should be comforting and reassuring.
So, what does God expect from you and me in these times?
1. To focus our attention on Him
The world will do whatever it can to interrupt our relationship with God as it tries to consume our hearts and minds with looking inward rather than upward. The Apostle Paul instructs us in Philippians 4:8 to keep our minds thinking about and being thankful for whatever is true, honorable, just, pure, lovely, commendable, excellent, and praiseworthy. By doing this we are pleasing God and better able to avoid earthly distractions.
2. To pray for others and for our leaders
In 1 Timothy 2, Paul's words are "First of all" to pray for "kings and all who are in high positions" of leadership. The apostle wrote this during a time when he was in prison for preaching and planting new churches. It was an especially difficult time to be a Christian in Rome as Emperor Nero's elite guardsmen hunted and publicly killed Christians. Despite this, Paul still said to pray for him because it would lead to peace. Peace not only as God works, but also in our hearts as we gain understanding and God's perspective.
3. To be a witness of God's peace and joy
Always remember that our hope is in Him…not in man-made political systems, elections, or governments. Peace and joy result from knowing that He is in charge and will always have the final word. He is our Peace Giver (John 14:27) and we need to live our lives as beacons of His hope in this world. We should stand ready to tell others of the peace and joy in our hearts. While we may not understand what God is doing today, we can know that He is working on our behalf and we can be assured that His plan for us and for our nation is perfect.
But in your hearts honor Christ the Lord as holy, always being prepared to make a defense to anyone who asks you for a reason for the hope that is in you; yet do it with gentleness and respect. 1 Peter 3:15
I hope these thoughts are an encouragement to you. You too can encourage others as we prepare to open our inner prayer room on April 1st for a limited time! During Pray the Vote 2020, thousands of members called to share their prayers and gave comfort and strength to others as they lifted their voices to our Heavenly Father. You will be a blessing to others when you call in with your prayer of encouragement today.
Let's keep praying!
Jim Bolthouse
President
Phone line to record your prayer is open now: 844-829-2022
Visit www.IPrayRadio.org for more details. 24/7 Inner Prayer Room officially opens 4/1/2021.
---

Record your prayer of encouragement: 844-829-2022 toll-free
---
Share
If this letter has ministered and encouraged you, please share it with others who may need these supportive words.

Clicking will open a pre-written email in your default email app. Simply add a friend or family member's email address, add any personal comments, and hit send!

Or share us on social media:
---
Donate
---