Today, the president is expected to remain in Washington, D.C. at the White House. President Joe Biden has no public events scheduled on his agenda for the day.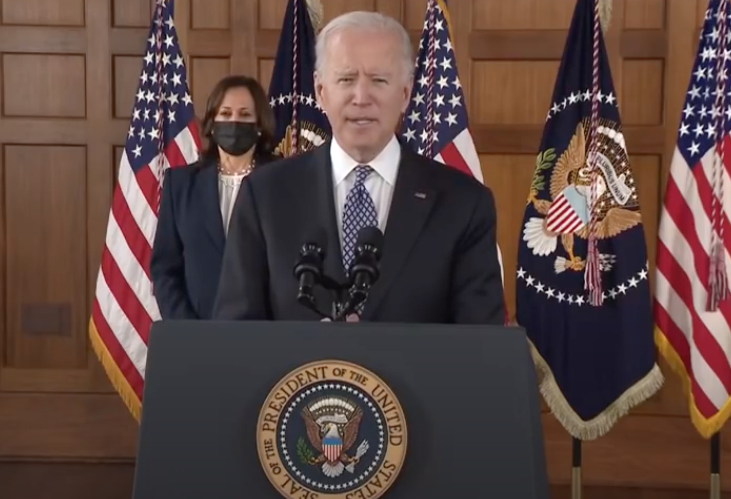 The president and vice president returned from Georgia Friday evening after they had visited the Centers for Disease Control and Prevention and then met with Asian American community leaders in the Atlanta area. President Biden delivered remarks Friday regarding the progress made with the coronavirus and vaccinations and about the tragic shootings that claimed the lives of six Asian American women earlier this week. He spoke of the need for unity as the nation faces challenges:
"There is so much we can do if we do it together; if we remember who we are; if we stand together against hate; once again believe and invest in science; if we stand up for the right of all Americans to vote and have access to voting; if we remember we're here to help all the people of this country, not just those few at the top; if we remember to do justice, love mercy, to walk humbly as fellow human beings and as fellow Americans; if we remember we're the United States of America and that, together, there is nothing — not a single thing — we cannot do if we do it together."
As the Lord Leads, Pray with Us…
For the president and his administration to have discernment in their approach to racial issues in this country.
For officials in the administration to see God's direction as they continue work on measures to contain the coronavirus and support the nation's recovery.
For God to work in the hearts of the American people to turn toward Him.