The president and first lady are in Wilmington, Delaware, today. They have no public events on their schedule and are expected to spend time with family over the weekend.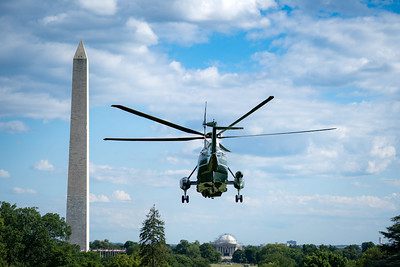 On Friday, President Joe Biden signed into law the COVID-19 relief bill passed by Congress. When speaking about the legislation at the signing event, the president said that the work of recovery does not stop with the signing of the bill, it just started. "It's one thing to pass the American Rescue Plan. It's going to be another thing to implement it," the president clarified. "It's going to require fastidious oversight to make sure there's no waste or fraud, and the law does what it's designed to do. And I mean it: We have to get this right. Details matter, because we have to continue to build confidence in the American people that their government can function for them and deliver."
The president added that he has faith in the American people to overcome the challenges of the pandemic and the economic impact that came with it, "That's what America does. It tackles hard problems."
As the Lord Leads, Pray with Us…
For God to be at work in and through the president and first lady as they rest this weekend.
For clear guidance and wisdom from God for the president, administration officials, and state and local leaders as they begin the work of implementing the new laws established by this bill.
For God's hand to be on all leaders in federal offices and for God to mold and shape their hearts in accordance with His will.