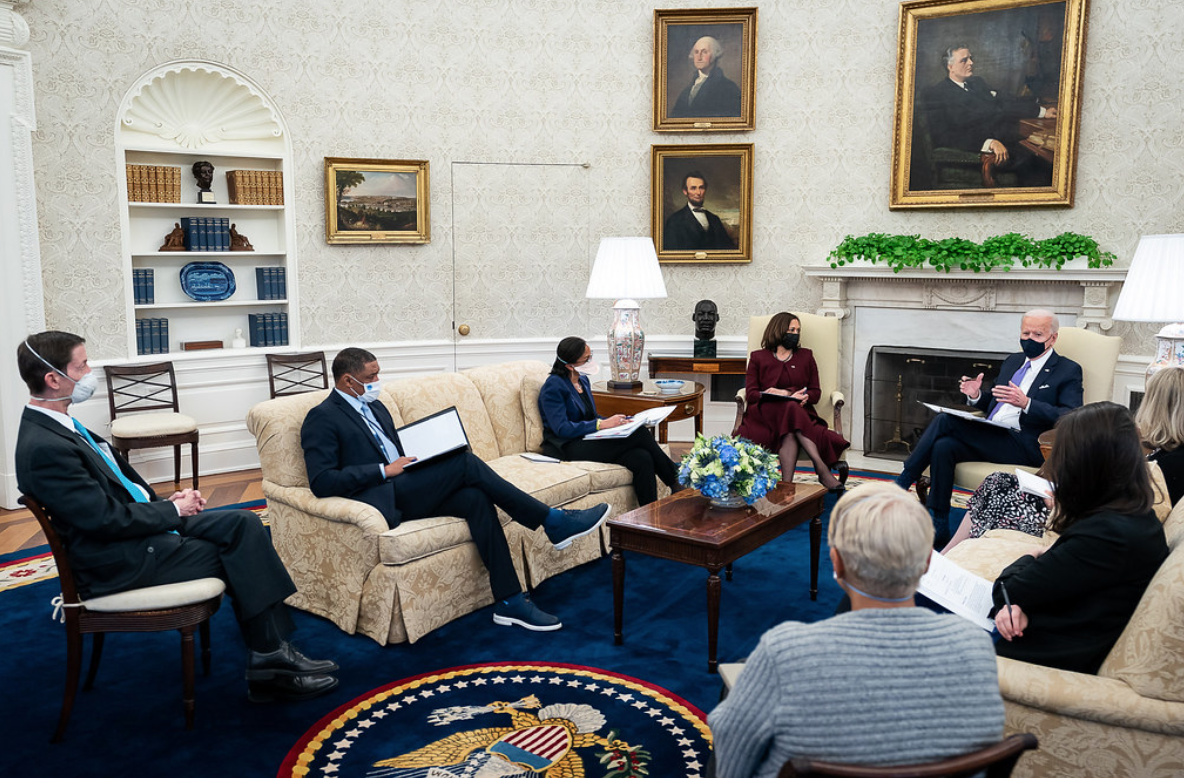 Administration officials have been discussing the impact of the coronavirus on small businesses. Today, President Joe Biden will make an announcement regarding the assistance his administration is prepared to offer.
As concerns have been raised about the impact of a proposed $15 minimum wage on small businesses, White House Press Secretary Jen Psaki said that the president "supports a gradual increase — that it wouldn't be an immediate — and as does Senator Sanders and as do many advocates for increasing the minimum wage."
Jared Bernstein of the White House Council of Economic Advisors said the aid package being negotiated between Congress and the president's administration, "is calibrated to be of a magnitude to finally deal this COVID-19 virus the blow that hasn't occurred yet." They hope the economic plan will pass by mid-March, before current relief expires. Bernstein continued, "Those kinds of things have to be extended quickly to make sure that the American people and businesses don't suffer one of those air pockets, another lapse in the relief."
As the Lord Leads, Pray with Us…
For God to work His will for the nation through the economic plan of the president's administration.
For God to accomplish His purpose through President Biden's approach to small business.
For Americans to hope in the Lord as they seek to recover from the impact of the coronavirus.