Today, administration officials will meet with a group of governors and mayors to discuss the details of the president's American Rescue Plan. President Joe Biden has outlined a plan that includes additional coronavirus aid in the form of stimulus payments to Americans, funding for vaccination sites and vaccine manufacturing, food and nutrition, small business assistance, healthcare, childcare, and an increase in the minimum wage.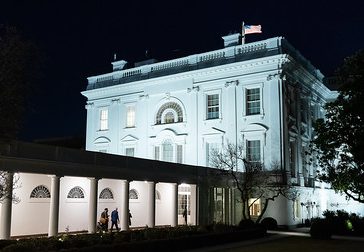 The president said earlier this week, " I believe the American people are looking right now to their government for help, to do our job, to not to let them down. So I'm going to act, and I'm going to act fast. … I'm so grateful to the House and Senate for moving so fast on the American Rescue Plan."
As the Lord Leads, Pray with Us…
For God to guide the administration officials and that He would be at work in them as they meet with governors and mayors.
For the president and his advisers to seek wisdom and direction from God as the economic plan is crafted.
For God to work His will through the federal government.