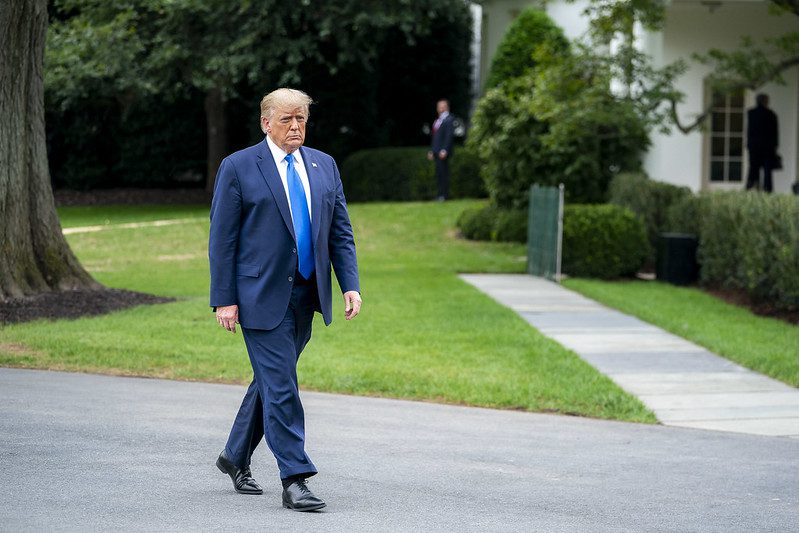 President Donald Trump and the first family are remaining at the White House in Washington, D.C., this Sunday. They have no public events on their schedule at this time, but the president is expected to continue meeting with members of his administration and federal officials in preparation of the coming week.
This weekend, White House Press Secretary Kayleigh McEnany announced that the U.S. has officially designated UAE and the Kingdom of Bahrain as major security partners. "The designation as a 'Major Security Partner' is a status unique to the United Arab Emirates and the Kingdom of Bahrain," Secretary McEnany said. She added that the new partnership is "exemplified by their hosting thousands of United States Soldiers, Sailors, Airmen, and Marines—and the commitment of each country to countering violent extremism across the region." The biggest reason for the redesignation came following new peace agreements and opening of diplomatic relationships between those nations and Israel, "It also reflects their extraordinary courage, determination, and leadership in entering into the Abraham Accords," she concluded.
As the Lord Leads, Pray with Us…
For God to be with the president as he prepares for the week ahead.
For God to be glorified through the new peace agreements and foreign policy work of administration officials.
For rest and encouragement for the president as he remains in the White House today.