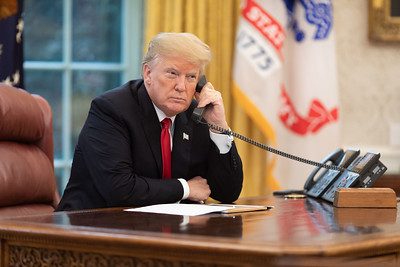 Today, President Donald Trump is expected to remain at the White House in Washington. D.C. He has no scheduled public events on his agenda at this time. The president continues to see to the business of the United States, participating in phone calls, meetings, and briefings.
On Wednesday, President Trump issued disaster declarations for calamitous weather events that occurred late last year: for the state of Connecticut and continued recovery from Tropical Storm Isaias in August, for the state of Georgia and continued recovery from Tropical Storm Zeta in October, for the state of Utah and efforts to recover from straight-line winds in September, and the state of Louisiana as it continues to recover from Hurricane Zeta in October. The declarations authorize the Federal Emergency Management Agency to assist with the recovery efforts.
As the Lord Leads, Pray with Us…
For the president and his administration as they address issues that face the country.
For God's purposes to be accomplished through President Trump's actions and decisions.
For FEMA as they come alongside states and localities that experienced devastation last year.
For the states and communities still recovering from the disastrous weather events of 2020.